Article contributed by Amy Sargent
"If you do not create change, change will create you." — Unknown
A change agent is a person who initiates, promotes, and supports a new way of doing something, whether it's the use of a new process, the adoption of a new structure or bringing about the transformation of an old way to a new one. In business, some are given this title to bring about the necessary change within an organization, whether it be in management processes or structure or a shift in the business model. But whether or not it's in your job title, in some form or another, we all are called to be agents of change.
If you are change resistant, it may surprise you to learn that change happens whether you like it or not. Take aging, for instance, that process which happens to us all which is associated with biological, behavioral, physiological, and social processing changes. In her article entitled, The Science of How Your Body Ages, Nicole Saporita explains how change is continually shaping our bodies. Her words? "Aging is happening on a cellular level at every moment". [https://www.goodhousekeeping.com/health/wellness/a27630177/aging-process-signs/].
And as your body reshapes itself, day by day, so does your brain. Dr. David Eagleman, neuroscientist, believes that our brains arrive in the world unfinished, and it takes a lifetime of experiences to further wire it. In his words, our brains are "rewriting themselves all the time." You can read more about this at https://www.gettingsmart.com/2015/09/we-are-wired-to-learn-change-and-engage-the-brain-with-dr-david-eagleman/.
And I don't think there is anyone who can disagree that the world around us is changing at rapid, if not alarming, speeds.
Being able to catalyze change when needed is a competency of emotional intelligence. People who have this ability demonstrate the mental agility needed to consider new ways of doing things. They recognize the need for change, picking up on early signals and signs which communicate a shift is needed. They are willing to take ownership of change initiatives, and when barriers arise, are quick to figure out ways to move them out of the way. They are open to challenging the status quo and aren't afraid of resistance or opposition. Not only do these change agents champion change, they are able to inspire others to join in its pursuit.
"When you're finished changing, you're finished." – Benjamin Franklin
Don't feel bad if you're not strong in this area — many are not. How can you tell? You most likely are happy with the status quo and find yourself saying often, "But this is the way we've always done it!" or, "Things used to be better in the old days…". You may have a bit of a closed mind when it comes to innovative ideas and those new employees with all the fresh ideas? They may really get on your nerves. While it's normal to resist change, this fixed mindset can result in a failure to be adequately prepared for the future and keep up with changing times.
How do you know when it's time to make a change? One of the primary signals of a necessary transition is the feeling of being stuck. Often in life, we hit places where we feel like we aren't making a difference, or can't, or feel as if life is just a series of dull routines which have no significant outcomes. You may feel bored. Frustrated. Disheartened. When you are experiencing that ho-hum feeling, it can be an indication that change may be just what the doctor ordered. And though there are some things in life you just can't change, as we mentioned above, there are many choices we do have to bring about change.
"Resistance to change should be a thing of the past if we could develop growth mindsets and create organizations with growth cultures." ― Paul Gibbons
Consider these simple changes which may create some movement for you in a new direction:
1-Change your scenery — It's time to take a break from looking at your phone and computer. Most of us can agree we spend way too much time looking at screens. Get up, take a break, and get a fresh perspective. Work from a different room in your house, set up an outside desk if possible, or simply face a new wall in your home office. Take a walk down a path you've never explored. Drive along a different route than usual. Try a new restaurant. Read a new book. Take a weekend trip to somewhere new. Altering your surroundings can be an easy first step toward embracing change.
2-Change your media intake. Do you have the news on 24/7? Or always listen to the same podcaster with the same opinions? Try a new source of news, or listen to a podcast with a unique perspective. Even bolder, try turning off media for a while, or make a decision to stop scrolling on social media for a period of time. Listen to an audio book instead, chat with a colleague, or crazier yet — try enjoying some silence. Sometimes our best insights come when we create space to really hear.
3-Change your social interactions. Making new friends may be tough right now, but new connections can boost your spirits and spur a growth mindset from the sharing of ideas. Join a local social group, or a special interest group (kayaking, birding, book club, social justice, etc.) and join their next virtual meeting. Get to know a colleague better who shares a similar vision. Make a point to deepen a connection with a family member or neighbor, or simply 'show yourself friendly' with the next human you come into contact with.
4-Change your order of operations. We tend to develop routines and stick to them, and this can be a great asset toward accomplishment of goals. But don't be afraid to mix things up once in a while, to stay open to new perspectives. For example, instead of always sitting at your office desk for work, try working from a coffeeshop or a shady spot in a nearby park. Instead of always eating at 5 pm, try a late-night dinner. If you always go on a run for exercise, consider trying a new sport or activity. Changing up the routines can fire new neurons in your brain which can boost creativity and innovation.
Learning to embrace change (and even initiate it) can add value to your life, bringing about advantages such as personal growth, flexibility, strength, and resilience…all qualities which help us get to the other side of tough times.
"So I beg you to think of change more positively. When we say "This is a game changer," that connotes something good and positive." — Allen Karl
In his article, 20 Reasons Change Is Good For You, Allen Karl outlines a number of benefits of change. Here are a few of my favorites:
Change helps avoid stagnation
Change forces us out of comfort zones
Change introduces adventure
Change conserves energy (it takes more energy to fight change than to embrace it)
Change brings about learning
Change enables you to see possibilities
Change provides fresh opportunities
Change forces you to move in a new direction
Change can help you overcome fears
Change is a harbinger of possibilities
[https://www.allankarl.com/everything-must-change%E2%80%A620-reasons-why-change-is-good/?]
If becoming change agent is a competency you'd like to develop, you may find John Kotter's book, Leading Change (Harvard Business School Press, 1996) , a good place to start. Kotter came up with eight steps to bring about successful change. You may want to start with number one and work your way up, or, notice which step you're stuck on and brainstorm ways to gain traction in just that area.
Create a sense of urgency
Collaborate with others and build teams
Establish the vision
Communicate clearly to win your team's buy in
Empower team members to take action
Figure out ways to celebrate short-term wins
Build upon gains to push forward
Anchor the change so it sticks
What is one area of your life which needs a change? As you ponder each step above, jot down a few notes around how each could move you closer toward your goal. As with most things in life, change can only happen when you begin. So start small, with one, forward-moving step.
What will you do today to initiate forward movement in an area of your life?
"Only in growth, reform, and change, paradoxically enough, is true security to be found." — Ann Morrow Lindbergh
Article contributed by guest author Diana Lowe
Every year we all follow the same pattern with new hope in the air and the feeling of a fresh new start to all the possibilities that lie ahead. It is only natural that we want to set new goals for the new year.
Sadly, as we also know that that fresh recommitment to having a different type of year only lasts for a few weeks into the new year. In fact, "Research shows that as many as 50 percent of adults in the United States make New Year's resolutions, but fewer than 10 percent actually keep them for more than a few months."
According to an article on FSU News "On average, 80% of New Year's resolutions fail by the second week of February. Research shows that on average, it takes approximately 66 days for a habit to become automatic." Clearly, that 6 weeks in period is not enough time to change behavior.
The truth is that COVID-19 shook us up and we are still dealing with this "new normal". Well I think nothing is normal these days at all if you ask me. But we are more like in an experimental laboratory trying to figure out what works for us and others.
Because of this uncertainty, I came up with 3 innovative ways you can still make goals regardless of your external circumstances and what may happen this year. After all, we can't change our external environment unless we change our internal environment.
Think about it, goals are always about what I want to attain, acquire, or achieve from the outside, financial goals, team growth, etc. Instead, I invite you to try something different. Focus on goals from within. Challenge your weaknesses, confront your fears, and raise your skill level.
The first innovative way to "Set New Year Goals" is to make a "feeling" your goal. This is no easy feat, but with conscious effort, positive reinforcement, and accountability you would be changing your environment around you.
Let's say for example you have the feeling that the world is against you. That means that every challenging event that you encounter would essentially be against you, either holding you back or keeping you down. If you changed your "goal" to focus on the feeling of being courageous in the face of challenges, you will encounter the challenge in a very different way, and take different actions. The key is to become more self-aware of your natural tendencies and what you're thinking, your behaviors, and overall your habits.
The second innovative way is closely aligned with the first way. It is to become more acutely aware of your physical actions, thoughts, feelings, and behaviors. Anyone who has practiced mindfulness can attest to the powerful transformation it can bring to one's life and state of being. There are numerous studies on the benefits of mindfulness, and because it is a practice. It is something that we attempt every day.
As I write this I am practicing being present feeling my feet on the floor, my back against the seat, and the satisfying feeling of my fingers dancing on the keys. Mindfulness doesn't have to be sitting still it can be just putting our attention to something right in front of us, or around us. Focusing on self awareness, mindfulness, and even awareness around other peoples feelings can and will change our outlook on a situation. It's the act of being present, which is a gift.
And the third way is focusing on de-triggering yourself. What does that mean? A trigger is a "cause (an event or situation) to happen or exist." So by a 'trigger', I mean an event or situation that can cause us to have an undesired negative reaction or response emotionally (it could even be physically).
We all have 'triggers' and the reaction can appear in many different ways and sometimes can be released at the most inopportune moments.
My clients tell me at work 'triggers' might be an off handed comment about their work, the feeling that they are talking and no one is acknowledging or listening to them, an email response that doesn't come back in a timely manner, or even a facial expression by a coworker.
I notice, personally, I am triggered when I feel emotionally drained and then my little one does something that just is the straw that breaks the camel's back, like refusing to eat what I have cooked! So it takes extra emotional energy to have that compassion. So instead I just learned how to de-trigger those moments.
This is a skill I work on with, with myself and my clients too. And we all have some sort of trigger that makes us feel like we lose it emotionally. Some people can be set off easily and for others, it takes more time but eventually, it comes out in some way.
Now in a workplace environment, in general, most professionals try not to emotionally lose it in front of others, but guess what? It leaks out! In your actions or lack of actions, your tone, your words, your facial expressions, etc.
And what some deem as "not losing it" others think "wow they really lost their composure". By working on de-triggering your most stressful moments you can also affect your environment for the better, and your ability to handle whatever life throws at you.
There you have it, 3 simple and innovative ways to "Set Goals" for the new year, which allows you to grow in your personal and professional capacity.
What other innovative ways have you tried to "Set Goals"? I would love to hear from you in the comments.
Sources:
https://www.samuelthomasdavies.com/book-summaries/business/triggers/#:~:text=%E2%80%9CA%20trigger%20is%20any%20stimulus,motivation%20and%20understanding%20and%20ability%E2%80%9D.
Article contributed by Amy Sargent.
When is the last time you had to face something tough which caused stress? Last year — last month — yesterday — today?
Stress and being human go hand-in-hand, especially these days. And tough times most likely aren't going away any time soon, so if you're hoping for a stress-free life, best of luck with that. In an article published by the Medical West Hospital, the author says, "Stress is a normal part of life…and an unavoidable reality of life. But stress isn't always a bad thing. It's a natural, physical response that can trigger our fight-or-flight response. Stress can increase our awareness in difficult or dangerous situations, allowing us to act quickly in the moment. Without it, humans wouldn't have survived this long!" [https://www.medicalwesthospital.org/preventing-stress.php]
The goal isn't necessarily to get rid of all stress, but to have a toolkit full of resources to tackle it when it does arise. One of the primary tools which helps combat stress is the emotional intelligence competency of personal power.
"It's not the load that breaks you down, it's the way you carry it."
– Lou Holtz
Personal power is the ability to know you are able to meet life's challenges with a sense of self-confidence. It's that "inner knowing" that you have the ability to live the life you choose, even if it means having hard conversations and speaking your truth along the way. It's an ability to tune into your own emotions and behave in a way that fits within your personal value system — even if it's unpopular. And — it's the ability to do all of the above in a way that builds relationships, not tearing them down.
In other words, exercising personal power is not about being confrontational, pushy, or 'bulldozing' over others. More often than not, this competency is exhibited in a quiet, sincere manner which others may not even notice at a glance. True personal power does not need an audience, but it receives a following.
Those who struggle with this competency of emotional intelligence lack confidence in their own judgement and shy away from tough conversations. They are avoiders and have difficult speaking their truth if they perceive it will not be well received. They avoid challenges and take the easy route when available. They are not risk-takers and often are unable to set boundaries with others which are appropriate…such as expecting to be treated with respect and being able to communicate that. When they do decide to speak up, their assertiveness can come out as offensive.
But what does personal power have to do with stress management?
First of all, personal power provides you with the confidence and ability to make changes when needed. You do not feel like a victim, but rather, in charge of your choices. If you're in a stressful situation, your belief in self empowers you to boldly face the issues and make adjustments as needed. For example, you know when to push back hard when someone is trying to compromise your values (something which causes stress) and know when to let go (not sweating the small stuff). You believe your actions have an influence on the outcome and aren't afraid to step in and deal with the situation.
"Do not wait for the green light. You are the green light."
― Dr. Jacinta Mpalyenkana, PhD, MBA
Secondly, your personal power gives you the ability to maintain composure when stress arises and choose productive behaviors which diminish negative emotions connected to stress, rather than feed them with nervous tension, anxiety, irritability, etc. You recognize that stress is a part of everyday life and can provide an opportunity to grow, so, you do not fear it. You know how to calm yourself when stress arises and are not afraid to seek support from others when needed.
Finally, personal power enables you to combat stress because you are acutely aware of your needs and know how to respond appropriately. Instead of waiting for circumstances or others to 'fix' things for you, you recognize your emotions in the moment and, based upon what you learn from your emotions, choose healthy behaviors which help instead of hurt yourself, others, and the specific situation. You like yourself enough to take care of yourself, including practicing good mental health as well as eating well and exercising, all choices which help with diminishing stress.
Like all competencies of emotional intelligence, personal power can be developed. Here are some ways to rediscover your personal power:
1. Know yourself. What are your top 5 values? List these and journal a bit about why they are important to you. Rank them in order. If you are struggling with identifying your values, ask yourself what is most important to you. Think about things like generosity, or responsibility, or honesty, or ambition.
"The greatest weapon against stress is our ability to choose one thought over another."
– William James
2. Identify the things you excel at. Think back on past successes and focus on the strengths you used to get there. Try to remember how you felt when you accomplished this feat and how it affected others. Congratulate yourself for these achievements and remind yourself that you are capable of success.
3. Work on developing an "I can" thought process. That negative voice in your head no longer gets to be voiced or heard. Instead, when it tries to speak, combat it by shaking your head and saying to yourself, No, that's not true." Replace it with "I can, I will, I have, I am going to" and say aloud what you plan to do.
"You cannot always control what goes on outside. But you can always control what goes on inside."
– Wayne Dyer
4. Stop apologizing for your thoughts and beliefs. When you are sharing your values with someone, the conversation should never start with, "I'm sorry, but…"! Learn to state your values, wants, needs, directly and succinctly, without apology. Your thoughts and beliefs reflect who you are. Be proud of that.
5. List out the areas in which you'd like to grow. In which areas of life would you like to make improvements? Take note of why you currently are not confident in these competencies…emphasis on currently. If you have experienced past failures, that's OK. Everyone does. Forgive yourself and move on. If you're having trouble noting the source of your struggles, enlisting the help of a close friend, counselor, or coach may provide insights into the things which are presenting themselves as hurdles.
6. Find a mentor. Who do you know who is good at the things you are not? See if you can arrange for a conversation with them and begin to learn from their successes and failures. Find books about people who have achieved successes, or about people whom you admire, and study the behaviors of those who excel.
7. Practice assertiveness in everything you do. Start small, with the 'easier' things, such as speaking up when a colleague asks what you want for lunch, or when your significant other asks what you'd like to do after work. Try to avoid saying, "I don't care", or, "Whatever everyone else wants", and speak up for your needs and desires in the little things, often, giving yourself practice in personal power for when bigger issues arise.
As with all new skills, the more you exercise, the stronger you'll get. If you've spent a lifetime of putting yourself down, or not standing up for yourself, know it may take some time to turn the tables and incorporate this competency of emotional intelligence into your everyday choices. Try taking at least one step each day as you move in this new direction, and be sure to accept your mistakes and celebrate your wins along the way. This way, you can be better prepared to handle the stress that lies ahead in 2021.
"When we get comfortable with our own strength, discomfort changes shape. We remember our power."
― Jen Knox, The Glass City
Article contributed by Amy Sargent.
It's been quite the year. The thought of looking back on 2020 with a celebratory outlook may seem like a joke. A bad joke. If I asked you to name for me all the negative things which have happened this past year, I'm guessing you could rattle off a dozen or two without effort. Me too. It makes sense that we may not find reason to celebrate this past year, in any shape or form.
But it's no joke. Though the heartaches and disappointments we've experienced are very real–not to mention the powerful, negative emotions which accompanied them–they don't encompass everything we've experienced. Sprinkled throughout the bad have been very good things, though they may take a little more work to remember. And learning to reflect on the positives alongside the negatives of this past year can have a great impact on how well we launch the coming year.
If you've been a human on this earth for very long, you are well aware that life is a jumble of joys and pains, happys and sads, positives and negatives. And without the lows we can't fully experience the highs.
But be aware of this: our brains have a negative bias. Think about the last time you felt really, really discouraged or down. Maybe it was this morning. Did you notice how easy it was to ruminate on the negative, and how those thoughts affected other thoughts and actions you entertained during the negativity? It's like we get tunnel vision and nothing seems to go well. It's normal because our brains are wired to function this way. Kendra Cherry, in her article, "What is the Negativity Bias?", notes, "It is the "bad things" that grab our attention, stick to our memories, and, in many cases, influence the decisions that we make." In one study, researchers found that the cerebral cortex, the part of our brain which plays a key role in perception, awareness, thought, memory, and consciousness, registered a much strong response to negative images than positive ones. Originally, this leaning toward the negative was probably a survival adaption, in times when danger was ever-present. Those who were attuned to potential danger had a greater chance of survival. But for many of us, we no longer in constant physical harm. Yet the negative bias remains. If we're not careful, this slant can have a harmful effect on our relationships and decision-making. [https://www.verywellmind.com/negative-bias-4589618]. Dr. Barbara Fredrickson, Director of the Positive Emotions and Psychophysiology Laboratory at UNC-Chapel Hill, Founding Co-Chair of the Association of Positive Emotion Laboratories, and President of the International Positive Psychology Association, has done extensive research on the power of positive and negative emotions. Her work shows that negative emotions narrow our minds, to the point of seeing fewer options, diminishing our creativity and problem-solving skills, assets we most need when times are tough. [https://www.huffpost.com/entry/positive-thinking_b_351220].
"This bias toward the negative leads you to pay much more attention to the bad things that happen, making them seem much more important than they really are." — Kendra Cherry
We also have the ability to choose a positive mindset, and make a choice to celebrate our wins, no matter how small or few and far between. And in doing so, we can begin to see our way through the tough times. I'll never forget the example of this I experienced when I was in Africa, on a mission trip. Our small team paid a visit to a home (a one-room structure made of mud bricks with a dirt floor, which housed a family of seven), where one woman offered up the most heartfelt prayer of thanks I had ever heard. As she enthusiastically expressed her gratitude for their "overflowing and abundant blessings", I looked around me and saw nothing but poverty…a rusted bicycle with a flat tire, the dilapidated house, children in ragged clothing with flies crawling on their dirt-encrusted skin, broken, cracked cooking pots, and an array of old, yellow gas cans scattered across the hard-packed ground, to be used for gathering water…yet she exhibited more joy than I had ever witnessed. This amazing woman chose to see the good aspects of her life and celebrate her wins despite her tough circumstances. She made a lasting impact upon me.
James Clear, in an article entitled, "The Science of Positive Thinking: How Positive Thoughts Build Your Skills, Boost Your Health, and Improve Your Work", says this: "When you are experiencing positive emotions like joy, contentment, and love, you will see more possibilities in your life." In turn, positive emotions allow us to build new skills and resources vital to navigating tough circumstances. [https://jamesclear.com/positive-thinking]
So, choosing to ruminate losses or celebrate wins is a choice. We get to decide which mindset we'll make a part of our everyday routine, and no one can make the choice for us. If we decide to focus on what's gone wrong, we'll be walking in step with most humans who are bent on negativity. However, if developing a celebratory mindset is appealing, here are a few ways to get started:
Reflect on what went wrong. What went wrong? Yes, it's a surprising one, but ignoring negativities won't help. Acknowledging your struggles and allowing yourself to experience grief from losses can actually help you move forward. Write these down and/or find a close friend or counselor to talk through them with if needed.
Note the emotions you felt during the tough times. Try to name them, specifically, and connect each to the why. For example, you could say, "I felt disappointed, and angry, because my company let me go and I had live off of unemployment. This resulted in me feeling downhearted and cynical."
With each wrong, list one good thing which came along with it. This may be a stretch to discover, but they are there. For example, if you lost your job, maybe you were able to get more sleep due to the extra time off work, which improved your physical health. Maybe the process sent you on a job search to find a career you actually enjoy. Possibly you were able to encourage others who were in the same shoes as you. Find the positive side effects of the negative events and write them down.
"I will love the light for it shows me the way, yet I will endure the darkness for it shows me the stars." – Og Mandino
Express gratitude for the things that went south because of the joys which came along with them. There are many ways to express gratitude, but simply saying "Thank you" aloud is a good place to start. You could write an "I'm thankful for ____" list, or have a conversation with a friend and share your appreciation for the good and the bad with them.
Now remember all the things that went well. These may be as trivial as finding a mask in your coat pocket when you thought you'd forgotten to bring one to the grocery, or as grand as business successes or relationship wins. Write these down, tell them to a friend, add them to your journal. Be sure to acknowledge the people who contributed to your successes, and personally thank them.
Don't underestimate the impact you are having on others. Even if you think others aren't watching, you may be surprised how the simplest of actions affect others. Try this one on for size: Post a negative comment on your social media page and sit back and watch how many people chime in with negativity. On the flip side, phone a friend simply to let them know how much you appreciate them, and be specific with your words. Watch and see whether this causes them to feel discouraged or encouraged. Just as negativity breeds negativity, positivity breeds positivity. If not for yourself, embrace a positive mindset to encourage others.
"Just as despair can come to one only from other human beings, hope, too, can be given to one only by other human beings." – Elie Weisel
Remember that adversity builds resilience. There's the old fable of the donkey whose master no longer wanted him, so he threw the poor animal into a deep, dark pit and began scooping shovelfuls of dirt to bury him. Instead of letting this terrible act of unkindness defeat him, the ingenious donkey instead tamped the dirt down with his small hooves and built a staircase, upon which he used to ascend out of the dark pit. How can you repurpose the troubles of 2020 to construct solutions and climb out of your pit?
"The greatest glory in living lies not in never failing, but in rising every time we fail." – Nelson Mandela
Know that you are stronger than you think. Robert Schuller, pastor, motivational speaker, and author, once said, "Tough times never last, but tough people do." Just as the positive emotions of joyful events eventually fades, so does the pain from losses. In other words, emotions come and go, but we are able to keep on keepin' on. A 2002 study of widow and widowers proved this point, in which, barring those who experienced chronic grief, the data showed that most participants returned to their baseline of functioning after a year and a half. [https://journals.sagepub.com/doi/pdf/10.1525/ctx.2006.5.4.22]. As my kids and I used to remind ourselves when times were challenging, "We can do hard things."
Incorporating these practices into our day-to-day mindset won't necessarily come naturally or easily. Embracing positivity takes effort, especially when the popular mindset is to focus on what's gone wrong. But this shift can provide the fuel necessary to start the new year off on a good foot. Instead of looking back on 2020 as the worst year ever, consider reflecting on the past year in a new light. Find those positives — the new skills developed, the deeper connections built, the lessons learned, the insights incurred — and celebrate 2020 as the year you ________! (fill in the blank)
This positive-but-realistic mindset of celebration can frame the coming year with the fresh, innovative outlook needed to navigate what's to come.
"It is only in our darkest hours that we may discover the true strength of the brilliant light within ourselves that can never, ever, be dimmed." – Doe Zantamata
Article submitted by Amy Sargent
The U.S. election has been a source of worry and stress for many around the world, and tensions and tempers are flaring. It's as if our society has lost its manners and sense of decency in how to treat others. Those guiding words we heard our moms say back in elementary school, "If you don't have something nice to say, don't say it", have flown out the window. Families and friends are destroying relationships over differences of political viewpoints left and right, and spouting loudly about it on their social media pages. Name calling, insults, and degrading others for their opinions has become par.

It's completely understandable that emotions are running high. There is a lot at stake and the issues on the table will have an impact on life as we know it. Feelings like fear, frustration, isolation, anger, dread, confusion, and even disgust are OK. We are wired as humans to feel emotions based upon what we're experiencing, so know the emotions you are feeling are completely normal. What's not OK is choosing to behave in a way which contributes to the division.

Which brings me to the point of this article: it is important we plan now how we will respond to tonight's results. The outcome may or may not land in our favor. If we wait to see how we're feeling, then react, our responses have a good chance of being a little over the top, and hurtful, causing more harm than help. And more harm is the last thing our country needs right now.
"But feelings can't be ignored, no matter how unjust or ungrateful they seem."
― Anne Frank
However, these poor reactions aren't entirely our fault.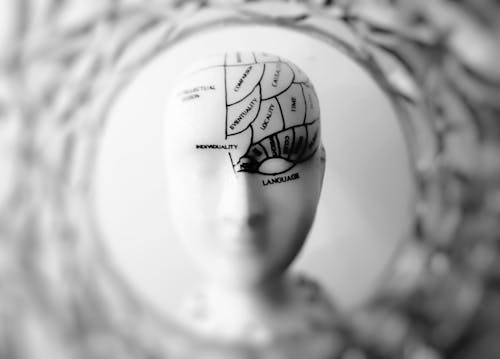 Our brains are wired to respond to strong emotions in a way that keeps us safe. When we experience stimuli, there is a part of the brain called the amygdala which acts as a filter of sorts and decides if the emotions we feel require us to enact immediate action for protection. It's that fight, flight, or freeze response we experience when a particular emotion hits hard and fast. If the amygdala gets flooded with emotions, it releases a cascade of chemicals into our bodies, and we experience what Daniel Goleman coined as an "amygdala hijack". [https://hbr.org/2015/12/calming-your-brain-during-conflict]. The brain perceives danger, so the amygdala hijacks the cortex, the reasoning part of our brains, enabling us to fight, "flight", or freeze, in the moment, to keep us safe. Imagine stepping out into the street then suddenly noticing a car is speeding in your direction. It's not a great time to reason through all the options — "Hmmm, should I stay here, or move forward, or maybe step backward?" In that situation, taking time to process all the options would be ridiculous. We need to take action immediately, and thanks to the amygdala, we can.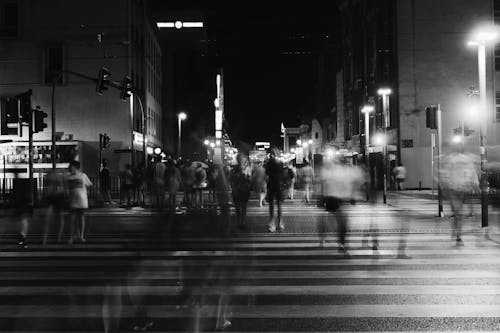 The problem though, is that the amygdala doesn't always make a clear distinction between real danger and perceived danger. Here's an example. When someone posts something we don't like or agree with, on their social media page, and we feel a flood of negative emotions, the amygdala may perceive that as a real danger. In an instant, we think we have to take action. That's when we shoot off that hurtful text or smart-mouth post to "protect" ourselves, the action that drives us later, as we lie in bed that night, to think, "Ugh, why did I say that?" Was that truly a dangerous situation? Not really. But we sure reacted like it was.
Think back on the last time you felt really, really angry. How did your body respond? Maybe your hands began to shake or you felt unsteady, or experienced a burst of energy where you wanted to punch a wall or scream at someone. Maybe you felt nauseous, your stomach churning, or maybe your heart raced. Maybe your throat got dry, or your arms went numb. Learning to recognize our unique physical symptoms of an amygdala hijack can help us act instead of react when our emotions flood, and save us from the heartache of regret that often accompanies poor behavior.
So think ahead to tonight. Depending upon the outcome, do you foresee you'll be feeling some strong emotions? "Of course!", you're thinking. Maybe just by me asking that you already feel those triggers brewing. That's good. Take a moment, now, to think through the possible outcomes of this evening and how you might feel. Which outcome will trigger you most? How will it trigger you? What will it feel like in your body? Why will it trigger you? And as you foresee the responses of others, what words might someone say which will most set you off? Which news stations will make you the crankiest? Who in your peer group will be the most annoying?
Now, consider another option. No matter the outcome, what if you could choose how you feel when you hear the results? What if you could choose how you respond, what you say, and what you do? What if you could consider how would you like to feel when you lay down in bed tonight, no matter the circumstances, and how you would like to respond? And what if you could actually make that happen?
"Attitude is a choice. Happiness is a choice. Optimism is a choice. Kindness is a choice. Giving is a choice. Respect is a choice. Whatever choice you make makes you. Choose wisely."
― Roy T. Bennett
Though it may be normal for our body to react instead of act when we are triggered, there are things we can do to slow down and allow stimuli to pass through the amygdala and into the cortex where we can make decisions which make a lot more sense…and will serve us and others better in the long run. Here are a few to try:
Count to six (or sixteen, or sixty!) and allow the signal to move from the amygdala to the cortex so 'reasonable responses' can occur. If needed, literally count out loud, saying each number clearly and distinctly, focusing on the numbers rather than the stimuli.
Take deep breaths. Deep breathing acts as a soothing mechanism to 'calm our nerves'. Fill the lungs with oxygen and release it slowly, then repeat, until the fight, flight, or freeze signals dissipate.
Change your scenery. In moments of hot emotions, the brain needs a fresh perspective. If possible, get up and go outside. Move to a different room. Pick up a book, turn on a favorite podcast, leaf through a magazine, anything to distract the brain (just for the moment) to give it time to get to a 'cooler' place.
Get some exercise. Physical movement floods the body with 'feel-good' endorphins which can boost our mood.
Acknowledge feelings. Emotions are vital intel as to what is going on inside. Stifling or stuffing down feelings only pressurizes them to explode later. Name the feelings and be specific. Determine the why behind them. Then thank them for letting you know something is off.
Reason with yourself. Are there facts which support the hot thoughts? Jot them down, and evaluate if they are truly the facts or fiction. Try using a tool such as the "Thought Log" to better process these heated emotions and thoughts.
Talk it out. We all could use someone to talk to when we're upset. Maybe it is a close friend, family member, or a coach or counselor. Verbally processing the hot emotions and can slow down the hijack, especially if you choose someone who can remain neutral. Be careful, though, not to ruminate on the negative over and over. Talk it through then move forward.
Do something that brings joy. In the moment, we won't feel like doing something fun. Oddly, there is something about us that seems to enjoy feeling miserable at times. But even when negativity is present, so is positivity. Remember that it's not all bad. Getting out and doing something you enjoy can have a powerful impact on the negativity.
Don't wait until tonight to see how you feel, then react. Now, before those hot emotions flare up, think through how you'd like to respond. What could you do to build up instead of tear down? What could you do to connect instead of disconnect? What could you do to be a part of our one nation, under God, indivisible?
"I don't want to be at the mercy of my emotions. I want to use them, to enjoy them, and to dominate them."
― Oscar Wilde
I know, it sure would feel good to react based upon emotions. Letting our feelings take the steering wheel is a lot easier and, in the moment, seems to make us feel better. Poor behavior can feel temporarily satisfying. But what the world needs now is long term solutions, and our choices can be a part of that.
Each of us has the power, and responsibility, to manage our behavior and our relationships to unify our great nation, no matter how we're feeling. We can use our emotions to empower us to make sound choices, rather than being slaves to them.
So if you sense tonight's results will be a trigger for you, no shame, and welcome to the human race. Own it and plan your response ahead of time, before your emotions get the best of you.




"Gratitude is a powerful catalyst for happiness. It's the spark that lights a fire of joy in your soul."– Amy Collette
Article contributed by Amy Sargent
I'm guessing you understand the value of gratitude. You've been told how a thankful heart can change your perspective, open up possibilities, and produce positive emotions. You've learned that expressing thanks can lift your spirits and make others feel appreciated. You probably know that gratitude can help develop resilience as you go through difficult times. And as the Thanksgiving holiday approaches, you're reminded it is a time to be thankful.
But what if you're not feeling thankful?
Times are tough. The fear, uncertainty, and sense of a loss of control over life as you once knew it can feel overwhelming. Just watch the news or scan your social media feed and you'll see a plethora of negative stories and posts, with an ample supply of "2020: Worst Year Ever!" memes. The loss that people are experiencing seems to be present at every turn. You may have lost your job. You may have lost a loved one. You may have lost your social life. You may have lost your confidence in leadership. You may have lost your ability to get out and exercise at your favorite gym or enjoy a meal at your favorite restaurant. You may have lost your [you fill in the blank]. All of this loss can leave you feeling discontent and discouraged, and a far cry from feeling thankful. So how are you supposed to feel thankful when everything's going wrong?
"Gratitude is an antidote to negative emotions, a neutralizer of envy, hostility, worry, and irritation. It is savoring; it is not taking things for granted; it is present-oriented."– Sonja Lyubomirsky
Waiting around for the feeling of gratitude to come along may prove to be a long, long wait. Instead, try taking a few steps in a grateful direction and see if the feelings follow.
1-Keep a thankful jar. Find a notepad and an old, colorful jar and place it somewhere you can see it and reach it conveniently. Each time something positive happens, no matter how great or how small, write it down on a small scrap of paper, fold it, and place it in the jar. Try to write at least one thing a day (or more). You may have to search for positives at first, but look closely. They're there.
2-Use the words, "thank you" often in your daily vocabulary. Who can you thank? Maybe a friend shared a kind word, or someone opened a door for you. Maybe someone liked your post, or someone gave you that choice parking spot. Even if you feel something was owed you (like a client finally sending that payment!), make it a habit to say thanks.
3-Reflect back on past successes, and think about who helped you reach those milestones. Maybe your parents served as a source of encouragement, or you had a mentor who took time out of their busy schedule for you. Take a moment to send them a text to let them know how much you appreciate them. Be specific with your praise.
4-Notice the little things and savor. From where you're sitting as you read this, look up and look around. Allow your eyes to fall on something beautiful, something cherished, something you value. It may be an expensive item or a small trinket — cost doesn't matter. Take a moment to note why this item brings you joy. Try doing this when you take a walk outside or on your commute to work.
5-Share a positive story with a friend. Research shows that retelling a positive event you experienced enables you feel the positive emotions associated with that event again and again — as often as you tell it — and allows the listener to feel them as well! Think back on something which brought you a host of positive emotions and find a friend to share the joy.
6-Be kind to yourself. Many are feeling isolated these days, and have very little interaction with others. So who better to get in the habit of showing kindnesses to than yourself? Take good care of your body (sleep, eating, exercise) and celebrate your successes. Forgive yourself of past wrongs and appreciate yourself for the person you are and are becoming. Thank yourself for the efforts you are putting into growth and change.
"We don't need to see things differently to be grateful, rather be grateful to see things differently." — Niki Hardy
Gratitude may be a new skill for you. But as with any new skill set, practice makes perfect. The more you are able to incorporate exercises such as these into your daily life, the more gratitude you'll begin to feel. Don't wait for the perfect set of circumstances to begin down the path of thankfulness. Circumstances are not in our control, but our gratitude is. So get started today. Even if you don't feel like it…yet.
"Gratitude unlocks the fullness of life. It turns what we have into enough, and more. It turns denial into acceptance, chaos into order, confusion into clarity. Gratitude makes sense of our past, brings peace for today and creates a vision for tomorrow."– Melodie Beattie
Article contributed by Amy Sargent
What do you do when you feel down?
My go-tos are blueberry cake doughnuts and an adult beverage or two. While these bring short-term bliss, they work against my long-term goal of weight loss, so end up contributing to the blues, not helping.
Discouragement is a normal locale we visit often throughout life, sometimes for visible reasons and sometimes for reasons we can't put our finger on. Most of us try to hide these negative emotions rather than tuning into them as vital intel, like a dear friend who is authentic enough to tell us a hard truth.
One thing these negative emotions could be trying to tell us is that we need more of our top character strengths in our life. Researchers have found that knowing and doing more of our highest character strengths are keys to life satisfaction.
Do you know what your "signature" strengths are?
There is a free assessment called the VIA Character Strengths survey, created by the VIA Institute on Character, [viacharacter.org/character-strengths-via] and by completing it, you can determine your strengths, so, when you're feeling blue, you know what to do more of.
My top signature strength is "an appreciation of beauty and excellence", which explains my incessant need to go looking for views so stunning, so spectacular, so satisfying, that they takes my breath away. I love being enveloped in nature's beauty, its shimmering turquoise waters, its varieties of swaying palm trees, its stunning mountain vistas, and its orange creamsicle sunsets, and trying to capture the moment in photos and words to remember it by.
So if you see me posting beautiful pics of amazing places I've discovered as I'm out adventuring, please don't judge it as bragging, but rather, recognize I'm just doing some emotional health self-care. I've come to accept that I need a boost of positive emotions daily, and since it really does lift my spirits, spend my free time in pursuit of these wonders.
Research also suggests that sharing our character strengths with others is another way to boost those positive emotions. It's one of the reasons many of us like posting on social media, especially during times such as these when getting together with friends is a bit harder to do.
If you complete the assessment, I'd love to hear what your top strength is, and how you plan to incorporate more of that in your life.
In a world where everyone appears to be shouting loudly (whether verbally or through the written word in their social media posts) to push others to think differently and act differently, it can seem as if forcing one's hand is the only way to bring about change.
How did this become the norm, and when did the art of inspirational leadership lose its foothold?
It was the 14th century when the word inspire first came into use, carrying much of the same meaning then which it does today: to influence, move, or guide, not by force, but by a divine power, empowering followers to action. It was a metaphorical use of its Latin root inspirare which means to breathe or blow into to create something new. We figuratively refer to this when we say things like, "that vacation was a much-needed breath of fresh air", or when a particular confrontation is stifling, "I need to get some air".
I can't help but think of a blow-up life raft, which, when uninflated, is rather useless, but when filled with air, is capable of fulfilling its intended purpose of floating upon turbulent waters to carry its passengers where they need to be. Inspirational leadership is like that. It's the act of breathing life into others so they are then capable of being their best self, not only fulfilling their intended purpose, but motivated to rise above to create and achieve great things.
"If your actions inspire others to dream more, learn more, and do more, you are a leader."

— John Quincy Adams
Back to the yelling. When you hear inflamed insults, name-calling, and outbursts of verbal venom spewing forth, do you feel inspired to dream more, learn more, and do more? Do you experience inspirare, your heart and soul filled and brimming over with the oxygen-rich motivation to become your best self and accomplish bigger, better things? Or instead, do the angry affronts leave you feeling rather deflated?
Inspirational leadership is the ability to mobilize individuals and groups by articulating a clear, compelling and motivational vision for the future. Those who possess this superpower (I jest, we all are capable of it, with some superpower effort!) are able to bring people together in unified efforts to reach an intelligible, enthralling objective. And one very effective way to do this is to be a servant leader.
Servant leader. It's a phrase first coined by Robert K. Greenleaf in 1970 in his essay The Servant as Leader. It's not the most provocative phrase, is it? Where's the passion, the persuasiveness, the power that we so often associate with leadership? For many, the word servant evokes images of weakness and ineffectiveness. If this is you, I challenge you to allow for a paradigm shift, for this humble, quieter style of leadership may very well be the most powerful breath of fresh air needed to inspire others.
Leaders who practice servant leadership focus on others' needs and objectives, and seek to understand the why behind those needs and objectives. They are able to see and appreciate others' perspectives. They actively look for ways to increase others' satisfaction and make themselves available, with gladness, to offer assistance.
Think of someone you know who truly understands you, who 'gets' your hopes and dreams, and actively does as much as they can to help make them happen. They listen to you. They validate your viewpoints. They take time out to be with you, show an interest in your life, and truly care. When asked, they are happy to offer support to help you be successful. They celebrate your achievements and mourn your losses, by your side.
If you are so fortunate to have someone like this in your life, a servant leader, you understand the positive impact of the inspirare they provide. Imagine if all of us had these life-breathers encircling and lifting us up. In his article in the Small Business Chronical, Fraser Sherman outlines how servant leadership, in the workplace, can boost morale. He notes "Employees feel valued and they know you are looking out for them. That inspires them to work with more enthusiasm and [better] serve the customers, which benefits your bottom line." Servant leaders also encourage a collaborative workplace, and provide a model of authenticity where employees, in turn, feel safe enough to be authentic, deepening levels of trust within the organization.
Palena Neale, Ph.D., writes in her Forbes article, "Why Servant Leadership is More Important Than Ever", that our current "new normal" with different ways of operating, sickness, layoffs, furloughs, and at-home employees make this novel style of leadership vital. She writes, "Wider societal impacts include adverse effects on the global economy. This calls for a more comprehensive, communal leadership approach: leadership that is focused on serving others."
In contrast, think of leaders you know who are not on the lookout for the needs of their teams. They focus on their own objectives and often diminish the needs of others. They don't make time for those 'beneath' them, and when they do interact, they are distracted, quick to give quick, "off the shelf" advice or solutions, hurrying the conversation along. They fail to go above and beyond, and team members find themselves saying things like, "I hate to bother you…" or "I'm sorry to take your time but…" at the start of any ask. These individuals tend to speak poorly of others (leaving you to wonder what they say about you when you're not there), point blame away from themselves, and rarely stand up for the underdog.
Sadly, leaders such as this leave their teams feeling deflated and discouraged.
"I don't know what your destiny will be, but one thing I know; the only ones among you who will be really happy are those who will have sought and found how to serve."

— Albert Schweitzer
It's easy to point the finger at those in leadership. "If only leaders would figure this stuff out!", we say in exasperation. However, we're talking about emotional intelligence here — that ability to exhibit self-awareness and self-management, and tune into others' emotions and manage our relationships with them appropriately. If you're ever tried to control someone else's behavior, you probably know how well that turns out. We can only change ourselves. So instead of waiting on those who bear the title, let's instead take the brave task of looking inward as to how we can improve our own inspirational leadership skills. Here are a few tips to get started:
Get to know people. Ask others how they are doing and really stop to listen. Use open-ended questions to understand the why behind their needs, hopes, dreams. One of my favorite coaching questions, after someone has shared, is,"What else?"
Keep an eye out for small ways you can be of service to others. Open the door for someone, offer up the best parking space, spend an extra 5 minutes listening. Offer to buy a colleague's coffee. Give a sincere compliment. These little gives can help build a new habit of service.
Schedule time for others. I know you're busy. We all are. If it helps, set aside a small amount of time each week on your calendar as 'Others' time, so doing something for others actually DOES fit into your schedule.
Adopt a yes attitude for a while. When others make requests, think how you CAN help them instead of all the reasons you can't. If it's a no, it's a no, but before you commit to the no, consider alternate ways you could turn it into a yes.
Keep your promises. Nothing sucks the air out of someone like a broken promise. Be realistic in what you can do and if you do agree to help someone, make that the priority. You will always have 'better' things come up…other opportunities and demands which compete for your time and attention. Though those things may be more attractive — stick to your word.
Become an over-deliverer. It's one thing to meet someone's needs, but going above and beyond can inspire others to new heights. Again, start small. If someone needs five minutes of your time, offer them ten. If they ask to have coffee, take them out to lunch. If they need an hour off work to tend to stressful events at home, if possible, tell them to take the day.
Develop the habit of follow-up. We all appreciate it when someone gives us the time of day, but if it's a one-off incident, the value of that connection begins to fade with time. Follow up with them. Check in with them, and ask about details you discussed last time. If you're one of those people who says, "I'm not good with names — let alone details!", write down the things they share with you and review before your next encounter.
Servant leaders have a desire to be the change someone else needs. These days, it's not the most popular way of leading, and surely won't get you a lot of attention. And for most of us, it doesn't come naturally, and it doesn't come easily. But it is a skill set worth developing. Not only will your efforts breathe life into those around you to be their best, they just may inspire you to discover your own purpose and direction as well.
"Be the change you wish to see in the world."

— Mahatma Gandhi
Article contributed by guest author Stephanie Pinto.
We've all seen those kids in the supermarket who meltdown when they aren't allowed to have some lollies. The children who appear to bully others because they are so unhappy. The teens who mope around because they didn't get invited to a party, and "it's like, the end of the actual world". For some of us, maybe that's OUR kids. Maybe it was us when we were younger.
My point is, everyone has difficulties managing big emotions at one time or another. Even as adults we often need a friend's shoulder to cry on, or a partner to confide in. We just cannot always solve things on our own. And hey, that's okay.
Building emotional intelligence in kids requires a solid foundation of being aware of one's own emotions. This allows them to start learning how to manage them appropriately. Let's look at five simple ways to develop our child's emotional self-regulation skills.
1. Co-regulate to self-regulate.
We must allow our kids to co-regulate first – this means we allow them to stumble and trip, whilst navigating their emotions. We can't expect them to regulate big emotions on their own. Be there for them when they need it. Allow them to cry and be upset – but come from a place of teaching and supporting. Show them ways to cope. Brainstorm how to solve the problem. Help them sit in the emotion without judging or hurrying. Hold space by allowing the flow of anger, frustration, or whatever is coming out. And tell them you will figure this out together.
2. Model emotional regulation for them.
We are our kids' best teachers. They watch us, without even realising, and pick up traits and habits that we display. Are we showing behavioural self-control ourselves? If we are modelling volatile, snappy behaviour when stressed, how can we expect our kids to keep calm? I like to model emotional language during and after emotional events too. "Wow I am getting so frustrated with this!", "I was pretty embarrassed before, I think that's why I snapped at you". And of course, apologising. "Sorry buddy, I was feeling disappointed with something else, and I accidentally ignored you". And lastly, modelling how you deal with emotions, goes a long way to helping kids learn what to do: "I know what I need, space and quiet time to calm down".
3. Develop their self-awareness.
At a really early age, we can teach our kids how to be aware of their body, thoughts, feelings and behaviour. Use parallel talk to help map out what they might be feeling or thinking. "Wow seems like you're feeling overwhelmed", "I can see you have lots of energy in your body right now", "Looks like you're starting to get anxious and jittery?" When we talk about what is going on for our kids (parallel talk) it helps them to identify it in themselves as they grow. It may seem unusual but kids won't notice. With time you will start to notice your child monitoring their own feelings and what's happening in their body – and this shows good self-awareness and emotional intelligence.
"Kids can actually be quite creative in finding their own calming strategies."
4. Brainstorm coping strategies.
Explore and build a toolkit of coping strategies for your child to use when they are feeling stressed. Kids can be really creative with finding ways to calm themselves, but initially they may need some prompting to discover strategies. Google has an amazing array of coping strategies posters available. Feel free to get creative and make your own with your child, cut and paste, colour in and list 10 to 20 things your child loves to do. Keep this somewhere handy e.g. on the back of their bedroom door or on the fridge.
5. Making Mistakes is OKAY!
I include this in many lists and articles I write because it is so powerful! We must actively teach our kids that making mistakes is NOT bad, it is actually GREAT! Even as adults many of us fear getting something wrong and the judgement that comes along with that. When we can't make mistakes, our creativity, happiness and confidence are stifled! Let's celebrate mistakes that our kids make, and model being okay with our own errors or mishaps too. This allows our kids to better regulate negative emotions when things go wrong.
Which one of these 5 top tips will you use with your kids this week?
Article contributed by Amy Sargent.
Times such as these can feel overwhelming, far too trying and tiresome to attempt to maintain a positive outlook. With ever-changing restrictions, guidelines, and perspectives which continue to constrict their grip on life as we once knew it, many report feeling utterly exhausted. Mix in fear, uncertainty, and grief, and it's a recipe for negativity. Add in a little financial struggle and a heaping lack of in-real-time social interaction, you may find yourself completely spent at the end of each day. Who can muster up the effort for a positive mindset with all of this going on? Choosing optimism can feel like just one more thing on your to-do list. It's much easier to allow dejection and depression to curl their dark tendrils around what's left of the light inside of you and choke out any positivity you have left.
But realistic optimism during tough circumstances is the very salve needed to soothe our wearied souls.
What does it mean to be realistically optimistic? To better understand, let's take a quick exploration into the field of positive psychology. Jeana Magyar-Moe, Ph.D., defines positive psychology as the scientific study of optimal human functioning. Optimal human functioning. Let those words sink in. Would you describe your life right now as optimal human functioning? Most likely not! Martin Seligman, Ph.D., defines it as the scientific and applied approach to uncovering people's strengths and promoting their positive functioning. Do you feel your strengths these days are being revealed in a way which promote positive functioning? If you're anything like me, quarantines and stay-at-home orders have instead revealed how weak my character is when it comes to things like eating well and exercising. Oh, why is that fridge door so easy to open, and why is Netflix is so much easier to choose than a yoga workout? Similarily, Chris Peterson, Ph.D., of the University of Michigan, says positive psychology is the scientific study of what goes right in life, happiness and joy, what makes life worth living, and the good life. Nice. For him. All it takes is one glance on social media to see most everyone around us telling us what is NOT going right in their lives.
I don't know about you, but I'm not seeing a lot of people who are living out positive psychology these days.
Whichever definition you most connect to, there's no need to argue which is best. We have plenty of other newsworthy items to argue about. I think we can all agree that an increase of positive emotions is something we all could use more of. But how to find that in a world swarmed with negativity?
Realistic optimism is not about pretending nothing bad is going on. It's not hiding our heads in the sand, or looking the other way when negative events occur. Life is tough right now, no need to pretend that it's not. But would you believe that a positive spirit is not so much about what's going on around us?
Researchers have found that our circumstances only make up 10% of our happiness levels! I find that shocking. What do you mean, my ability to experience positive emotions is not based upon what is or is not happening to me? Oddly, studies show that 85% of the stuff we worry about ends up having a positive or neutral outcome? Think back on the last thing you were really worried about — did it actually come to pass to the degree you expected?
And while 50% of our happiness results from our genetics, the remaining 40% is up to us, through our choices and actions!
You've probably heard of emotional intelligence — that ability to perceive the emotions you an others are feeling, in the moment, and manage your behaviors and relationships appropriately. The competencies which make up emotional intelligence are really about behaviors — behaviors based upon the emotions we feel. Two of these competencies, realistic optimism and resilience, are closely connected to positive psychology. Realistic optimism is expecting success instead of failure, seeing opportunities instead of threats, expecting the future will bring positive change. Resilience is perseverance and diligence in the face of setbacks. I sure like the sound of each of those. But easier said than done.
Why have a positive outlook? Through her work around the science of positivity, researcher and author Barbara Fredrickson and her colleagues discovered that positive emotions have superpowers. They can broaden our awareness, attention and cognitive abilities. They can build our creativity and resiliency. They allows us to see a wider range of possibilities, unlike negativity, which tamps down our innovative ideas. Positivity helps us be more socially connected and build stronger relationships, and has actually been proven to undo the psysiological damage that persistent negative emotions can cause. [https://positivepsychology.com/broaden-build-theory/].
And all of that can happen despite the negative circumstances which surround us!
I know, it's hard. Honestly, I think it's easier to allow negativity to take rein, allowing our emotions to run amok, without any awareness or management. Think back on a time when someone recently made you very mad. Remember the physical symptoms you felt? Maybe your heart was racing, your mouth became dry, and you felt a sick pit in your stomach. Maybe your face flushed, your jaw clenched, and you found your hands became fists. And the thoughts which result from that hard-hit of negative emotions! It's probably not a good idea to mention them here.
These emotions which lead to thoughts are what lead to our actions. Actions which, often, later, when we lie down in bed and think back on our day, make us cringe. It's much easier to let negativity rule than take hold and choose positivity. Consider this, for example. When you read a post on social media that makes your blood boil — which is easier, in the moment: to type something smart aleck or cutting, or to choose to tell them something you appreciate about them?! Negativity is a much easier choice. However, if we continue to let negative emotions take the lead, we'll quickly and easily end up in Debby Downer's neighborhood. But who wants to live there?
How do you know if you could grow in realistic optimism? See if any of these ring true for you. People who struggle with an positive outlook tend to see failure as permanent and that difficulties, when they arise, will last a long time. They demonstrate inflexible thinking, and, as a result, can feel powerless and helpless. They expect the worst and often dwell in the past, engaging in negative self-talk. They operate from a fixed mindset and often believe that every misfortune is their own fault and attribute their success to luck rather than their own capabilities. They blame their circumstances for their misfortune and love to tell you about everything that has gone wrong over the days, months, and years. Does this sound like you?
On the other hand, those who possess a positive spirit see unfortunate events as temporary, and use each struggle to develop better coping skills. Their self-talk speaks to them of success because they believe they will succeed. These individuals operate from a growth mindset, believing negative events are temporary and happen to everyone. They are unfazed by defeat and bounce back after disappointments. They're flexible, adaptable, and look for ways to allow failures to teach them resiliency. Do you know anyone like this?
Carol Dweck speaks of these two mindsets in her book, Mindset (2015). She describes a fixed mindset as one which assumes our character and intelligence are static, and our success is based upon of inherent intelligence, one that's set at a fixed standard. In other words, there's no room to improve or grow. Those with this mindset avoid failure at all cost to maintain their sense of worth. In contrast, Dweck notes that a growth mindset "thrives on challenges and sees failure not as evidence of unintelligence, but as a heartening springboard for growth and for stretching our existing abilities." Do you see the difference?
She also goes on to say, "Out of these two mindsets, which we manifest from a very early age, springs a great deal of our behavior, our relationship with success and failure in both professional and personal contexts, and ultimately our capacity for happiness." [Mindset, 2015]
In other words, most of the goals we think will make us happy, often don't. In contrast, it's our mindset which determines our level of happiness.
The beautiful thing about a positive spirit is that it can be developed, no matter how negative you're feeling today, and no matter the ugly circumstances swirling around you. A model to follow is PERMA, developed by psychologist, educator, and author Martin Seligman. Each letter of PERMA represents things we need in our lives to experience more positive emotions. Seligman coined the phrase, "Learned Optimism", because a positive outlook for many of us does not come naturally. We have to choose PERMA, to learn it, and not wait for it to just happen by some act of fate.
Which one of these could you use more of?
Positive Emotion. In order to have a positive outlook, we need to feel positive emotions. Experiencing emotions like joy, hope, contentment, excitement, and giddiness, on a regular basis, can increase our levels of positivity immensely. Take note of the emotions you feel most strongly each day. If the negatives outweigh the positives, take some time to do the things which create positive emotions for you.
Engagement. Do you absorb yourself in your activities fully or are you a multi-tasker? If the latter, your ability to engage may be limited. Research shows that it really is difficult to multi-task — though you may be doing two things at once, one of them is getting more focus and attention which means the other is put on the back burner. Learning to focus on one thing at a time and relish the experience with all of your senses — engaging — is vital to building positivity.
Relationships. Experiencing deep, meaningful relationships, and taking the time to connect with those we care about, is probably the foremost way to build positivity. Make a list of those you love being around, and note why. Figure out ways to reach out and connect with them on a regular basis. Need more friends? Seek out ways to make new connections and build relationships, whether it's joining a social group or expanding your friendship circles to include new faces.
Meaning. What is your life purpose, and how does that show up in your day-to-day activities? Can you connect that purpose to the work you do? Does it show up in your personal relationships? Knowing why you do the things you do and aligning them with your values can add meaning to everything you do. Try writing down your values, the things which are most important to you, and see what shifts you need to make to better align your life with those values. Seek the help of a coach or counselor if needed.
Accomplishment. If you're a to do list-maker, you know how good it feels to check off a box when you complete a task. Accomplishments, both great and small, make us feel good. And they increase our motivation to continue to be successful. Looking back on past accomplishments can spur us toward greater goals. Try it. What did you accomplish today? Write them down, and circle the items you are most proud of. Share an accomplishment with a friend. Celebrate your wins. Try this for a week, or a month, and watch your positivity grow.
From a 20,000 feet view, here are a few ways to cultivate PERMA:
–Challenge your negative thoughts about past events and why they happened.
-View negative experiences as neither personal nor permanent ("this too shall pass")
-Consider the worst-case scenario and come up with actionable strategies to avoid it
-Remember bad things happen to everyone (the grass isn't always greener)

And on a more down-to-earth level, here are some practices to incorporate PERMA into your day, week, month, and year, proven to increase your positive emotions:
—Connect with friends/family/new people
—Change your setting
—Get outside and spend time in nature
–Find something that makes you laugh — and laugh!
—Exercise (aerobic and cardio work best)
—Do something kind for someone else– giving back, community engagement, volunteering, etc.
—Activate your curiosity and learn something new
–Begin a gratitude jar/journal/letter
—Reflect on a past achievements and celebrate them
—Set a new goal and jot down how you'll get there
—Count your blessings and small kindnesses which happen every day
—Savor moments, big and small
–Find flow (get lost doing something you love)
By choosing just one of these to start doing each day, with repeated practice, you will increase your positive emotions. Don't believe me? Give it a try and find out. It can't hurt to try. Your weary soul deserves a little positivity. And what an amazing example you could set for others who think they have to sink into the downward spiral of negativity. Who knows, your positive emotions may inspire them to do the same.
You and this world need your positivity.