Archive for the 'Uncategorized' Category
Article contributed by Amy Sargent.
I woke early and hopped on my bicycle, barefoot, and pedaled over to the beach in the first rays of the morning light. Pinks, oranges, and purples danced across the water's surface. Sea gulls flocked together on the shore and sat silently looking seaward, dreaming of discarded sandwiches and half-empty bags of chips. A lone heron stood on one foot, stately and elegant, and a silvery fish jumped with a splash. The waves rolled in gently and the breezes whispered promises of peace and hope. Early mornings on the beach are the stuff dreams are made of.
That is, if you look past the trash strewn across the sand, remnants of yesterday's revels. Broken glass, empty soda cans, bags of garbage, diapers, broken chairs, plastic sand toys, dismantled canopies, busted umbrellas, fast food wrappers, grocery bags, cigarette butts, and oh, those plastic water bottle lids by the dozens.
I got to thinking, if I only focused on the garbage, and believe me, there was a LOT, and reflected on what kind of people would leave such a mess, the whole beach experience would be ugly. I could get on social media and yell about it, criticize, and make snide remarks, making it clear I am not "these type of people", and how the world is going to h-e double hockey sticks because of it. I could pretend "it's my duty to inform you" of how degenerate people are and describe in detail their dastardly ways so you, too, can jump on my bandwagon. I could word my posts in such a way which breeds fear and panic about how polluted our world is, where no one would ever want to venture out to that dangerous, scary place called the beach again.
But look at the picture above.
Despite the messiness, the vista was breathtaking. With a focus bent on the negative, I could have missed it.
It's easy to complain, argue, bicker, and fight. It's easy to criticize, make fun of, and use derogatory language and hurl insults toward things we don't like. Or–consider a different option. We could shake our heads, then get busy picking up some trash. It's not fun. It's actually kind of gross. It hurts my back a little, too. But doable. Instead of scorning "them", I realized I could choose to offer forgiveness to those who don't know better (or maybe do and make a choice to care about things different from me). And all the while, soak in the stunning beauty which surrounds me.
Every day we read and watch nothing but negative behaviors on our news feeds. There's some pretty awful stuff going on, hurtful and shocking and scary. Is it tainting your view of all humans? Of our country? Of this world?
And what are you doing about it? Are you helping pick up the broken pieces during these crazy times, or just kicking them around, making an even bigger mess? I know, the trash is real, and it's ugly. And there are dangers associated with it, and things are not as we'd like them to be, and we're scared.
But try to keep living, humanely, despite it all. It's easy to kick around the anger, fear, and worry, spreading it to everyone you know. It's harder to bend down and pick it up, and put it in its place.
If you feel at a loss as to what you can do to help in these unsettling times, consider picking up some of the residue left by others who are hurting, angry, and struggling. Grab a bag and carry it for them, and find a place to discard it, even if you don't think they deserve it. Maybe it comes in the form of sending encouraging words in a text. Maybe send some money anonymously to help someone who is struggling financially. Maybe share a positive post. Maybe make someone laugh. Maybe let them know you value them. Maybe share a meal, send a gift card, or ask someone how they are doing, and take time to really listen. Discover their needs, their fears, their dreams, and figure out how to help clean up the mess.
Because we all end up in messes sometimes. And we all need others to help when we find ourselves in that messy place.
And while you're doing that, look up. The sunrise is amazing. Sure, these days you have to look a little harder to see it, but it's there, every morning, the dawning of a new day. So lift up your eyes and look from the place where you are, to the north, and to the south, and to the east and to the west. You won't want to miss the view.
Article contributed by guest author Rosalie Chamberlain
There is much written these days about being an Ally and Allyship. They are necessary to elevate the visibility, opportunity, and equity for marginalized groups.
Allyship is defined as "a lifelong process of building relationships based on trust, consistency, and accountability with marginalized individuals and/or groups of people."
It is an active process – not just a name or an idea.
An Ally is someone who actively works to end systemic inequity in organizations and communities, the country, and the world. They actively support members of marginalized and oppressed groups.
These 11 characteristics will boost one's ability to be an effective Ally.
1. Self-Awareness
There must be deep awareness of one's own biases, assumptions, limiting beliefs and pre-judgments that happen in an instant, mostly unconsciously. Biases create obstacles to being able to see the real needs, potential and circumstances of those in a marginalized group.
Understanding our own biases and the impact of inequity is the impetus to address and change policies, procedures, behaviors, and habits that are often taken for granted – policies that have a negative impact on underrepresented individuals.
Predetermined beliefs get in the way of active listening and can lead to Gaslighting – "trying to get someone…to question their sanity, perception of reality, or memories."
2. Commitment
There must be full commitment to actively do the work needed to advocate and support. Without active involvement, it becomes another check-the-box statement with no action, which is too often the case.
3. Facing Reality
The reality we must face is that the playing field is not level. Giving everyone the same thing (equality) is not the same as equity, which means providing someone access to opportunities that they need to succeed.
4. Accepting One's Privilege
An Ally uses their power/privilege to help others. Privilege can come in various forms, including seniority and/or being well-connected. If you are part of the white majority, you have an inherent advantage when you walk into a space. Accepting one's inherent privilege is not denying privilege earned because you had to work hard.
5. Vulnerability
Allyship requires getting out of your comfort zone and getting comfortable with discomfort. It requires speaking up for someone even when they are not in the room.
6. Prioritizing
It requires stopping making excuses such as there is not enough time for allyship. I work with many clients in very fast-paced industries where time is a commodity. A mindset of insufficient time does not recognize that people are resources that need support.
7. Bias Interrupting
It requires knowing the difference between microaffirmations, microinequities and microaggressions and being aware when these inequities and aggressions take place and stepping in and speaking up.
8. Courage
It requires courage to challenge the status quo and a willingness to get in the weeds to change systemic issues.
9. Accountability
We need more people taking on the role of Allyship. It requires individual responsibility and consistency. It takes top-down leadership, and it also takes action from the bottom up across an organization.
10. Empathy
Empathy opens the door for one to take action as though another's struggle is their own – to work to understand to the best of one's ability to say Enough!
11. Compassion
Compassion is the ability to see another person, understand their situation and pain and caring deeply enough to actively do something to assist in their circumstances.
Explore where you can make a difference, take action, and create change. Another's success could depend on it!
Article contributed by guest author Diana Lowe
Every year we all follow the same pattern with new hope in the air and the feeling of a fresh new start to all the possibilities that lie ahead. It is only natural that we want to set new goals for the new year.
Sadly, as we also know that that fresh recommitment to having a different type of year only lasts for a few weeks into the new year. In fact, "Research shows that as many as 50 percent of adults in the United States make New Year's resolutions, but fewer than 10 percent actually keep them for more than a few months."
According to an article on FSU News "On average, 80% of New Year's resolutions fail by the second week of February. Research shows that on average, it takes approximately 66 days for a habit to become automatic." Clearly, that 6 weeks in period is not enough time to change behavior.
The truth is that COVID-19 shook us up and we are still dealing with this "new normal". Well I think nothing is normal these days at all if you ask me. But we are more like in an experimental laboratory trying to figure out what works for us and others.
Because of this uncertainty, I came up with 3 innovative ways you can still make goals regardless of your external circumstances and what may happen this year. After all, we can't change our external environment unless we change our internal environment.
Think about it, goals are always about what I want to attain, acquire, or achieve from the outside, financial goals, team growth, etc. Instead, I invite you to try something different. Focus on goals from within. Challenge your weaknesses, confront your fears, and raise your skill level.
The first innovative way to "Set New Year Goals" is to make a "feeling" your goal. This is no easy feat, but with conscious effort, positive reinforcement, and accountability you would be changing your environment around you.
Let's say for example you have the feeling that the world is against you. That means that every challenging event that you encounter would essentially be against you, either holding you back or keeping you down. If you changed your "goal" to focus on the feeling of being courageous in the face of challenges, you will encounter the challenge in a very different way, and take different actions. The key is to become more self-aware of your natural tendencies and what you're thinking, your behaviors, and overall your habits.
The second innovative way is closely aligned with the first way. It is to become more acutely aware of your physical actions, thoughts, feelings, and behaviors. Anyone who has practiced mindfulness can attest to the powerful transformation it can bring to one's life and state of being. There are numerous studies on the benefits of mindfulness, and because it is a practice. It is something that we attempt every day.
As I write this I am practicing being present feeling my feet on the floor, my back against the seat, and the satisfying feeling of my fingers dancing on the keys. Mindfulness doesn't have to be sitting still it can be just putting our attention to something right in front of us, or around us. Focusing on self awareness, mindfulness, and even awareness around other peoples feelings can and will change our outlook on a situation. It's the act of being present, which is a gift.
And the third way is focusing on de-triggering yourself. What does that mean? A trigger is a "cause (an event or situation) to happen or exist." So by a 'trigger', I mean an event or situation that can cause us to have an undesired negative reaction or response emotionally (it could even be physically).
We all have 'triggers' and the reaction can appear in many different ways and sometimes can be released at the most inopportune moments.
My clients tell me at work 'triggers' might be an off handed comment about their work, the feeling that they are talking and no one is acknowledging or listening to them, an email response that doesn't come back in a timely manner, or even a facial expression by a coworker.
I notice, personally, I am triggered when I feel emotionally drained and then my little one does something that just is the straw that breaks the camel's back, like refusing to eat what I have cooked! So it takes extra emotional energy to have that compassion. So instead I just learned how to de-trigger those moments.
This is a skill I work on with, with myself and my clients too. And we all have some sort of trigger that makes us feel like we lose it emotionally. Some people can be set off easily and for others, it takes more time but eventually, it comes out in some way.
Now in a workplace environment, in general, most professionals try not to emotionally lose it in front of others, but guess what? It leaks out! In your actions or lack of actions, your tone, your words, your facial expressions, etc.
And what some deem as "not losing it" others think "wow they really lost their composure". By working on de-triggering your most stressful moments you can also affect your environment for the better, and your ability to handle whatever life throws at you.
There you have it, 3 simple and innovative ways to "Set Goals" for the new year, which allows you to grow in your personal and professional capacity.
What other innovative ways have you tried to "Set Goals"? I would love to hear from you in the comments.
Sources:
https://www.samuelthomasdavies.com/book-summaries/business/triggers/#:~:text=%E2%80%9CA%20trigger%20is%20any%20stimulus,motivation%20and%20understanding%20and%20ability%E2%80%9D.
Article contributed by Amy Sargent.
When is the last time you had to face something tough which caused stress? Last year — last month — yesterday — today?
Stress and being human go hand-in-hand, especially these days. And tough times most likely aren't going away any time soon, so if you're hoping for a stress-free life, best of luck with that. In an article published by the Medical West Hospital, the author says, "Stress is a normal part of life…and an unavoidable reality of life. But stress isn't always a bad thing. It's a natural, physical response that can trigger our fight-or-flight response. Stress can increase our awareness in difficult or dangerous situations, allowing us to act quickly in the moment. Without it, humans wouldn't have survived this long!" [https://www.medicalwesthospital.org/preventing-stress.php]
The goal isn't necessarily to get rid of all stress, but to have a toolkit full of resources to tackle it when it does arise. One of the primary tools which helps combat stress is the emotional intelligence competency of personal power.
"It's not the load that breaks you down, it's the way you carry it."
– Lou Holtz
Personal power is the ability to know you are able to meet life's challenges with a sense of self-confidence. It's that "inner knowing" that you have the ability to live the life you choose, even if it means having hard conversations and speaking your truth along the way. It's an ability to tune into your own emotions and behave in a way that fits within your personal value system — even if it's unpopular. And — it's the ability to do all of the above in a way that builds relationships, not tearing them down.
In other words, exercising personal power is not about being confrontational, pushy, or 'bulldozing' over others. More often than not, this competency is exhibited in a quiet, sincere manner which others may not even notice at a glance. True personal power does not need an audience, but it receives a following.
Those who struggle with this competency of emotional intelligence lack confidence in their own judgement and shy away from tough conversations. They are avoiders and have difficult speaking their truth if they perceive it will not be well received. They avoid challenges and take the easy route when available. They are not risk-takers and often are unable to set boundaries with others which are appropriate…such as expecting to be treated with respect and being able to communicate that. When they do decide to speak up, their assertiveness can come out as offensive.
But what does personal power have to do with stress management?
First of all, personal power provides you with the confidence and ability to make changes when needed. You do not feel like a victim, but rather, in charge of your choices. If you're in a stressful situation, your belief in self empowers you to boldly face the issues and make adjustments as needed. For example, you know when to push back hard when someone is trying to compromise your values (something which causes stress) and know when to let go (not sweating the small stuff). You believe your actions have an influence on the outcome and aren't afraid to step in and deal with the situation.
"Do not wait for the green light. You are the green light."
― Dr. Jacinta Mpalyenkana, PhD, MBA
Secondly, your personal power gives you the ability to maintain composure when stress arises and choose productive behaviors which diminish negative emotions connected to stress, rather than feed them with nervous tension, anxiety, irritability, etc. You recognize that stress is a part of everyday life and can provide an opportunity to grow, so, you do not fear it. You know how to calm yourself when stress arises and are not afraid to seek support from others when needed.
Finally, personal power enables you to combat stress because you are acutely aware of your needs and know how to respond appropriately. Instead of waiting for circumstances or others to 'fix' things for you, you recognize your emotions in the moment and, based upon what you learn from your emotions, choose healthy behaviors which help instead of hurt yourself, others, and the specific situation. You like yourself enough to take care of yourself, including practicing good mental health as well as eating well and exercising, all choices which help with diminishing stress.
Like all competencies of emotional intelligence, personal power can be developed. Here are some ways to rediscover your personal power:
1. Know yourself. What are your top 5 values? List these and journal a bit about why they are important to you. Rank them in order. If you are struggling with identifying your values, ask yourself what is most important to you. Think about things like generosity, or responsibility, or honesty, or ambition.
"The greatest weapon against stress is our ability to choose one thought over another."
– William James
2. Identify the things you excel at. Think back on past successes and focus on the strengths you used to get there. Try to remember how you felt when you accomplished this feat and how it affected others. Congratulate yourself for these achievements and remind yourself that you are capable of success.
3. Work on developing an "I can" thought process. That negative voice in your head no longer gets to be voiced or heard. Instead, when it tries to speak, combat it by shaking your head and saying to yourself, No, that's not true." Replace it with "I can, I will, I have, I am going to" and say aloud what you plan to do.
"You cannot always control what goes on outside. But you can always control what goes on inside."
– Wayne Dyer
4. Stop apologizing for your thoughts and beliefs. When you are sharing your values with someone, the conversation should never start with, "I'm sorry, but…"! Learn to state your values, wants, needs, directly and succinctly, without apology. Your thoughts and beliefs reflect who you are. Be proud of that.
5. List out the areas in which you'd like to grow. In which areas of life would you like to make improvements? Take note of why you currently are not confident in these competencies…emphasis on currently. If you have experienced past failures, that's OK. Everyone does. Forgive yourself and move on. If you're having trouble noting the source of your struggles, enlisting the help of a close friend, counselor, or coach may provide insights into the things which are presenting themselves as hurdles.
6. Find a mentor. Who do you know who is good at the things you are not? See if you can arrange for a conversation with them and begin to learn from their successes and failures. Find books about people who have achieved successes, or about people whom you admire, and study the behaviors of those who excel.
7. Practice assertiveness in everything you do. Start small, with the 'easier' things, such as speaking up when a colleague asks what you want for lunch, or when your significant other asks what you'd like to do after work. Try to avoid saying, "I don't care", or, "Whatever everyone else wants", and speak up for your needs and desires in the little things, often, giving yourself practice in personal power for when bigger issues arise.
As with all new skills, the more you exercise, the stronger you'll get. If you've spent a lifetime of putting yourself down, or not standing up for yourself, know it may take some time to turn the tables and incorporate this competency of emotional intelligence into your everyday choices. Try taking at least one step each day as you move in this new direction, and be sure to accept your mistakes and celebrate your wins along the way. This way, you can be better prepared to handle the stress that lies ahead in 2021.
"When we get comfortable with our own strength, discomfort changes shape. We remember our power."
― Jen Knox, The Glass City
Article submitted by Amy Sargent
The U.S. election has been a source of worry and stress for many around the world, and tensions and tempers are flaring. It's as if our society has lost its manners and sense of decency in how to treat others. Those guiding words we heard our moms say back in elementary school, "If you don't have something nice to say, don't say it", have flown out the window. Families and friends are destroying relationships over differences of political viewpoints left and right, and spouting loudly about it on their social media pages. Name calling, insults, and degrading others for their opinions has become par.

It's completely understandable that emotions are running high. There is a lot at stake and the issues on the table will have an impact on life as we know it. Feelings like fear, frustration, isolation, anger, dread, confusion, and even disgust are OK. We are wired as humans to feel emotions based upon what we're experiencing, so know the emotions you are feeling are completely normal. What's not OK is choosing to behave in a way which contributes to the division.

Which brings me to the point of this article: it is important we plan now how we will respond to tonight's results. The outcome may or may not land in our favor. If we wait to see how we're feeling, then react, our responses have a good chance of being a little over the top, and hurtful, causing more harm than help. And more harm is the last thing our country needs right now.
"But feelings can't be ignored, no matter how unjust or ungrateful they seem."
― Anne Frank
However, these poor reactions aren't entirely our fault.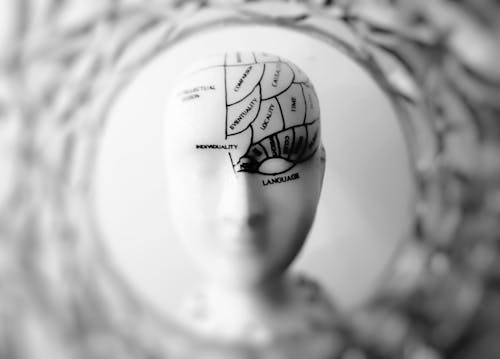 Our brains are wired to respond to strong emotions in a way that keeps us safe. When we experience stimuli, there is a part of the brain called the amygdala which acts as a filter of sorts and decides if the emotions we feel require us to enact immediate action for protection. It's that fight, flight, or freeze response we experience when a particular emotion hits hard and fast. If the amygdala gets flooded with emotions, it releases a cascade of chemicals into our bodies, and we experience what Daniel Goleman coined as an "amygdala hijack". [https://hbr.org/2015/12/calming-your-brain-during-conflict]. The brain perceives danger, so the amygdala hijacks the cortex, the reasoning part of our brains, enabling us to fight, "flight", or freeze, in the moment, to keep us safe. Imagine stepping out into the street then suddenly noticing a car is speeding in your direction. It's not a great time to reason through all the options — "Hmmm, should I stay here, or move forward, or maybe step backward?" In that situation, taking time to process all the options would be ridiculous. We need to take action immediately, and thanks to the amygdala, we can.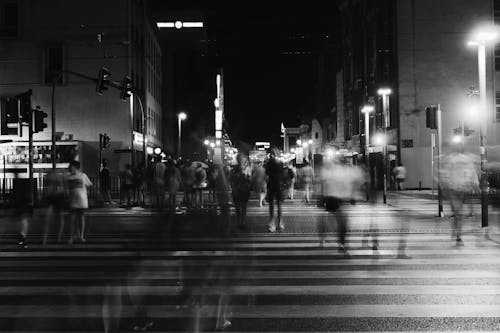 The problem though, is that the amygdala doesn't always make a clear distinction between real danger and perceived danger. Here's an example. When someone posts something we don't like or agree with, on their social media page, and we feel a flood of negative emotions, the amygdala may perceive that as a real danger. In an instant, we think we have to take action. That's when we shoot off that hurtful text or smart-mouth post to "protect" ourselves, the action that drives us later, as we lie in bed that night, to think, "Ugh, why did I say that?" Was that truly a dangerous situation? Not really. But we sure reacted like it was.
Think back on the last time you felt really, really angry. How did your body respond? Maybe your hands began to shake or you felt unsteady, or experienced a burst of energy where you wanted to punch a wall or scream at someone. Maybe you felt nauseous, your stomach churning, or maybe your heart raced. Maybe your throat got dry, or your arms went numb. Learning to recognize our unique physical symptoms of an amygdala hijack can help us act instead of react when our emotions flood, and save us from the heartache of regret that often accompanies poor behavior.
So think ahead to tonight. Depending upon the outcome, do you foresee you'll be feeling some strong emotions? "Of course!", you're thinking. Maybe just by me asking that you already feel those triggers brewing. That's good. Take a moment, now, to think through the possible outcomes of this evening and how you might feel. Which outcome will trigger you most? How will it trigger you? What will it feel like in your body? Why will it trigger you? And as you foresee the responses of others, what words might someone say which will most set you off? Which news stations will make you the crankiest? Who in your peer group will be the most annoying?
Now, consider another option. No matter the outcome, what if you could choose how you feel when you hear the results? What if you could choose how you respond, what you say, and what you do? What if you could consider how would you like to feel when you lay down in bed tonight, no matter the circumstances, and how you would like to respond? And what if you could actually make that happen?
"Attitude is a choice. Happiness is a choice. Optimism is a choice. Kindness is a choice. Giving is a choice. Respect is a choice. Whatever choice you make makes you. Choose wisely."
― Roy T. Bennett
Though it may be normal for our body to react instead of act when we are triggered, there are things we can do to slow down and allow stimuli to pass through the amygdala and into the cortex where we can make decisions which make a lot more sense…and will serve us and others better in the long run. Here are a few to try:
Count to six (or sixteen, or sixty!) and allow the signal to move from the amygdala to the cortex so 'reasonable responses' can occur. If needed, literally count out loud, saying each number clearly and distinctly, focusing on the numbers rather than the stimuli.
Take deep breaths. Deep breathing acts as a soothing mechanism to 'calm our nerves'. Fill the lungs with oxygen and release it slowly, then repeat, until the fight, flight, or freeze signals dissipate.
Change your scenery. In moments of hot emotions, the brain needs a fresh perspective. If possible, get up and go outside. Move to a different room. Pick up a book, turn on a favorite podcast, leaf through a magazine, anything to distract the brain (just for the moment) to give it time to get to a 'cooler' place.
Get some exercise. Physical movement floods the body with 'feel-good' endorphins which can boost our mood.
Acknowledge feelings. Emotions are vital intel as to what is going on inside. Stifling or stuffing down feelings only pressurizes them to explode later. Name the feelings and be specific. Determine the why behind them. Then thank them for letting you know something is off.
Reason with yourself. Are there facts which support the hot thoughts? Jot them down, and evaluate if they are truly the facts or fiction. Try using a tool such as the "Thought Log" to better process these heated emotions and thoughts.
Talk it out. We all could use someone to talk to when we're upset. Maybe it is a close friend, family member, or a coach or counselor. Verbally processing the hot emotions and can slow down the hijack, especially if you choose someone who can remain neutral. Be careful, though, not to ruminate on the negative over and over. Talk it through then move forward.
Do something that brings joy. In the moment, we won't feel like doing something fun. Oddly, there is something about us that seems to enjoy feeling miserable at times. But even when negativity is present, so is positivity. Remember that it's not all bad. Getting out and doing something you enjoy can have a powerful impact on the negativity.
Don't wait until tonight to see how you feel, then react. Now, before those hot emotions flare up, think through how you'd like to respond. What could you do to build up instead of tear down? What could you do to connect instead of disconnect? What could you do to be a part of our one nation, under God, indivisible?
"I don't want to be at the mercy of my emotions. I want to use them, to enjoy them, and to dominate them."
― Oscar Wilde
I know, it sure would feel good to react based upon emotions. Letting our feelings take the steering wheel is a lot easier and, in the moment, seems to make us feel better. Poor behavior can feel temporarily satisfying. But what the world needs now is long term solutions, and our choices can be a part of that.
Each of us has the power, and responsibility, to manage our behavior and our relationships to unify our great nation, no matter how we're feeling. We can use our emotions to empower us to make sound choices, rather than being slaves to them.
So if you sense tonight's results will be a trigger for you, no shame, and welcome to the human race. Own it and plan your response ahead of time, before your emotions get the best of you.




Article contributed by guest author Stephanie Pinto.
We've all seen those kids in the supermarket who meltdown when they aren't allowed to have some lollies. The children who appear to bully others because they are so unhappy. The teens who mope around because they didn't get invited to a party, and "it's like, the end of the actual world". For some of us, maybe that's OUR kids. Maybe it was us when we were younger.
My point is, everyone has difficulties managing big emotions at one time or another. Even as adults we often need a friend's shoulder to cry on, or a partner to confide in. We just cannot always solve things on our own. And hey, that's okay.
Building emotional intelligence in kids requires a solid foundation of being aware of one's own emotions. This allows them to start learning how to manage them appropriately. Let's look at five simple ways to develop our child's emotional self-regulation skills.
1. Co-regulate to self-regulate.
We must allow our kids to co-regulate first – this means we allow them to stumble and trip, whilst navigating their emotions. We can't expect them to regulate big emotions on their own. Be there for them when they need it. Allow them to cry and be upset – but come from a place of teaching and supporting. Show them ways to cope. Brainstorm how to solve the problem. Help them sit in the emotion without judging or hurrying. Hold space by allowing the flow of anger, frustration, or whatever is coming out. And tell them you will figure this out together.
2. Model emotional regulation for them.
We are our kids' best teachers. They watch us, without even realising, and pick up traits and habits that we display. Are we showing behavioural self-control ourselves? If we are modelling volatile, snappy behaviour when stressed, how can we expect our kids to keep calm? I like to model emotional language during and after emotional events too. "Wow I am getting so frustrated with this!", "I was pretty embarrassed before, I think that's why I snapped at you". And of course, apologising. "Sorry buddy, I was feeling disappointed with something else, and I accidentally ignored you". And lastly, modelling how you deal with emotions, goes a long way to helping kids learn what to do: "I know what I need, space and quiet time to calm down".
3. Develop their self-awareness.
At a really early age, we can teach our kids how to be aware of their body, thoughts, feelings and behaviour. Use parallel talk to help map out what they might be feeling or thinking. "Wow seems like you're feeling overwhelmed", "I can see you have lots of energy in your body right now", "Looks like you're starting to get anxious and jittery?" When we talk about what is going on for our kids (parallel talk) it helps them to identify it in themselves as they grow. It may seem unusual but kids won't notice. With time you will start to notice your child monitoring their own feelings and what's happening in their body – and this shows good self-awareness and emotional intelligence.
"Kids can actually be quite creative in finding their own calming strategies."
4. Brainstorm coping strategies.
Explore and build a toolkit of coping strategies for your child to use when they are feeling stressed. Kids can be really creative with finding ways to calm themselves, but initially they may need some prompting to discover strategies. Google has an amazing array of coping strategies posters available. Feel free to get creative and make your own with your child, cut and paste, colour in and list 10 to 20 things your child loves to do. Keep this somewhere handy e.g. on the back of their bedroom door or on the fridge.
5. Making Mistakes is OKAY!
I include this in many lists and articles I write because it is so powerful! We must actively teach our kids that making mistakes is NOT bad, it is actually GREAT! Even as adults many of us fear getting something wrong and the judgement that comes along with that. When we can't make mistakes, our creativity, happiness and confidence are stifled! Let's celebrate mistakes that our kids make, and model being okay with our own errors or mishaps too. This allows our kids to better regulate negative emotions when things go wrong.
Which one of these 5 top tips will you use with your kids this week?
Article contributed by Amy Sargent.
Many of us are facing unprecedented circumstances with the advent of the coronavirus pandemic, and suddenly find ourselves in isolation from coworkers, friends, and loved ones.  Research shows that the long term effects of not being able to connect others can be damaging.  In an article by Stanford Medicine's Center for Compassion and Altruism Research Education, Dr. Emma Seppala says this: "People who feel more connected to others have lower levels of anxiety and depression. Moreover, studies show they also have higher self-esteem, greater empathy for others, are more trusting and cooperative and, as a consequence, others are more open to trusting and cooperating with them. In other words, social connectedness generates a positive feedback loop of social, emotional and physical well-being." [http://ccare.stanford.edu/uncategorized/connectedness-health-the-science-of-social-connection-infographic/]
"We cannot live only for ourselves. A thousand fibers connect us with our fellow men; and among those fibers, as sympathetic threads, our actions run as causes, and they come back to us as effects."― Herman Melville
Somehow, we must figure out how to continue to build bonds despite the constraints of social distancing and quarantines.
What does it mean to build bonds with others? Those who are good at this competence of emotional intelligence tend to be nurturing and good at maintaining relationships. They seek out and cultivate mutually-beneficial friendships from a wide network of people. But we're not talking about shallow, superficial relationships. People good at building bonds connect on a deep, if not spiritual level of understanding and compassion which leave others feeling valued and appreciated. They're able to build rapport and earn the trust of those who interact with them. They value individual perspectives even when they differ from their own. And they're willing to take time to do what it takes to reach out and check in with others.
"It really boils down to this: that all life is interrelated. We are all caught in an inescapable network of mutuality, tired into a single garment of destiny. Whatever affects one destiny, affects all indirectly."― Martin Luther King Jr.
Those who struggle with building bonds may have a hard time relating to those who are different than them. They fail to recognize — and respond — to the needs and/or concerns of others, and view colleagues, friends, and even family members as competitors. And when things get heated — they easily let go of once-meaningful relationships to avoid the conflict.
When we don't have a strong network of close relationships, and experience times of stress or crisis, we become ineffective at accomplishing goals or completing tasks because we are limited in who we can turn to for help.
What's encouraging about emotional intelligence competencies is that they can be developed. In other words, if you're doing a poor job in the moment at building bonds — there's hope! With some efforts you can begin to tune into your emotional drivers and alter behaviors which prevent you from making connections, especially during times like this when meaningful relationships are needed most.
Here are a 9 ways to get started on developing deeper bonds with others:
Determine who's who. Decide upon the people you wish to connect with, whether it be someone you already know or someone you'd like to get to know better. Write down their names, and a few personal details you know about them for starters. Note, for each, why you'd like to strengthen the relationship.
Know thyself. Self-awareness is key to building bonds with others. Make a list of the positive traits you have to offer in a relationship.  If you're not clear on your assets, consider taking the free VIA Character Strengths survey to determine your signature strengths.
Move beyond the chit chat. To build bonds with others, think about learning who they are vs. what they do.  Ask open-ended questions with the goal of better understanding the motivations behind the actions. Here are a few examples: "How are you — really?",  "How did that make you feel?", "How is that tough circumstance tripping you up the most?", "What are you most excited about, and why?",  "What makes your heart sing, and why?", "When is the last time you laughed really hard, and what was it about?", "What are you most scared of, and why?", and my favorite, "What else?".
Share authentically. In order to help others feel safe in opening up, you'll want to to share authentically as well, relating your own stories about the above questions. Just be sure to wait until they are finished talking, and before you jump in, let them know you heard what they said by asking clarifying questions.
Show empathy.  It's important you reflect appropriate emotions in reaction to their words. Obviously, you don't want to burst out laughing when they're sharing something sad. Instead, saying something like, "That sounds really hard" can go a long way. Try to feel what they're feeling and think about how it would be if you were in their shoes.  Let them know you care and believe in them.
Be consistent. Check in with others on a regular basis. A simple, "How are you?" every few days reminds others that you're thinking of them. Remember what they told you in the last conversation and ask how things are going around that. And don't forget to reach out on special events — at the completion of an important project, after a doctor's visit, before a tough conversation they need to have, birthdays, anniversaries, etc. If they shared something they are worried about, or really anticipating, be sure to ask about it.
Learn to listen.  Getting to know someone requires some good listening skills. Really try to focus on what they're saying, and make a note to remember the details.  Pull out your phone and make a note if needed.  When they pause, instead of jumping in to speak, again, get in the habit of simply asking, "What else?".
Become a servant-friend. Are you aware of their current needs?  If not, ask, then try to think of ways you could lend a helping hand…then go do it. It's a little more difficult now that we need to practice social distancing, but with the many delivery services, online ordering, and ability to send money via the internet, you could probably come up with a creative way to help. Having an attitude of service can go a long way in strengthening friendships.
Fix the flat tire. Is there unresolved conflict which needs to be taken care of?  Letting the "elephant in the room" exist too long can dampen any relationship and prevent you from moving to a deeper connection. Though it may be easier to avoid the issues between you, having an open and honest conversation to work toward resolve may be necessary if the relationship is to move forward. If this seems impossible, consider enlisting the help of a coach or counselor.
Since most of us are practicing social isolation at the moment, research the different platforms on which you can connect virtually, and give them a try.
A note of advice: When attempting to take any relationship to deeper levels, make sure the connection is reciprocated. Do they, too, have a desire to get to know you better? Friendships don't work real well when they're one sided, and it's tough to get to know someone if they're just not interested. Try to practice 'other-awareness' — tuning into how the other person is feeling, and notice whether they are also interested in building bonds with you. If the relationship is not mutually beneficial, it can fall flat and your efforts can become a source of tension. If so, no harm, no foul. It's OK.  Not everyone can be a friend. Let it go if needed and move on.
In trying times like these, having close connections will do wonders for your soul. Taking the steps to deepen your relationships can provide the emotional and physical resiliency needed in times of trouble.
"Connecting with others gives us a sense of inclusion, connection, interaction, safety, and community. Your vibe attracts your tribe, so if you want to attract positive and healthy relationships, be one! Staying connected and getting reconnected feeds the flow of goodness which empowers our humanity."― Susan C. Young
Article submitted by Amy Sargent.
I don't know anyone who enjoys making mistakes.
Perfectionists or not, when we mess up, we feel bad. Embarrassment, self-loathing, and shame often accompany mishaps, emotions strong enough to tackle the strongest of us. "Are you really this dumb?!" or "Seriously, you did that again?!", we ask our inward self, and our inward self often answers with self-defeating agreement. In fact, the feelings we associate with making mistakes can wield enough negative power to prevent most of us from ever trying again.
Think back on the last time you missed. Do you get positive, "warm fuzzies" when you reflect upon it? Is it something you are proud to share with others? I'm guessing not. We usually want to hide or attempt to cover up our errors, and sometimes choose negative behaviors such as lying or passing the blame to do so, neither of which benefits us in the long run. Responding this way gets in the way of success, not only our own but for others. It's no wonder we avoid mess ups like the plague.
Having a bias for action is a competency of emotional intelligence. It's that ability to create and seize opportunities, not allowing a fear of mistakes prevent you from missing out. Rather than waiting for good things to come your way, or procrastinating, it's having the inclination to act before you have to, to foresee necessary changes and take steps toward new endeavors. One aspect of taking initiative is being persistent. Persistence is the quality of "continuing firmly or obstinately in a course of action in spite of difficulty or opposition." [https://www.lexico.com/en/definition/persistent]
"If you wait until you're ready, you'll wait forever." ― Will Rogers
Many successful people have made mistakes at one time or another, and had the choice of quitting, or, exercising persistence to motivate them toward success. Consider for a moment the story of the confectioner, Milton Hersey.
His last name should give it away. We know him as the founder of the company that produces those delicious chocolate bars wrapped in foil and brown paper, the Hershey Chocolate Company. At an early age, Milton discovered the value of persistence, despite mistakes and perceived failures, a trait which would later contribute to his success.
At fourteen years of age, Milton dropped out of school and was working as an apprentice at a print shop in his home town. But he was let go for accidentally dropping his hat into one of the machines! After taking another job at a nearby candy factory, and subsequently losing it, he decided to step out on his own and open his own candy store. The business failed. For the next 15 years–yes, 15 years!–, Milton moved from city to city, job to job, searching for success, but not finding it. When he ended up in New York City, he decided to sell candies as a street vendor, which proved to be unsuccessful as well. Just when most of us would have quit, feeling the painful pangs of failure, Milton moved back to his hometown, where an old employee, Henry Lebkicher, offered him lodging and gave him a loan to ship his candy-making equipment from the city.
"If someone offers you an amazing opportunity but you are not sure you can do it, say yes – then learn how to do it later!" ― Richard Branson
Milton began to experiment with his own chocolate recipes, using condensed milk which was readily available from the dairy cows on the farm. It wasn't until 1893, when Milton was 36 years old — over 20 years after he dropped that hat — he created the Lancaster Caramel Company. Seven years after its birth, he sold the company for one million dollars, and in 1900, established the Hershey Chocolate Company, which today still stands as one of the most famous (and best-tasting) brands of chocolate on the planet. [https://www.wanderlustworker.com/48-famous-failures-who-will-inspire-you-to-achieve/]
Now that's some perseverance! I am very glad he didn't quit (she says, as she bites into a mouthwatering chocolate bar).
One thing we can learn from this story is that mistakes don't have to lead to failure. They can, instead, propel us forward. As we develop a mindset of persistence, we can begin to look at errors as stumbling blocks from which we can learn. And as we figure out how to clear these hurdles, we will begin to develop the grit it takes to bring about success.
"Your limits are YOUR limits" ― Daren Martin
Remember the fable about the old donkey who was no longer wanted by his master? The disgruntled owner dug a deep pit, threw the poor donkey in, and began filling in the hole. But with each shovelful of dirt intended to bury him, the ingenuous donkey tamped down the dirt and stepped up, building his own staircase, until he could step right out of that dark place.
Taking initiative despite mistakes takes some effort. If you struggle with this, you may find you procrastinate on things you need to be doing, then feel bad about falling behind schedule. You may be resistant to work that falls outside your 'required duties', and give up easily. You may find you are always in 'crisis mode', reacting instead of being proactive and reaping the benefits of planning ahead. You may find you postpone decisions due to being overly-cautious and afraid to take risks.
Want to learn how to tamp down the dirt that comes your way and step up and out past your mistakes? Here are a few ideas to get you started:
Feel the feels.  If you messed up, it's OK to feel bad for a while. It's normal, and shows you are human and possess empathy. Instead of tuning out those feelings, use them as a valuable source of information as to what's going on inside of you. Notice the emotions you feel, and name them. Acknowledge them and connect them to their source, listening to what they are trying to tell you.
Reflect. Looking back on the error, determine which parts (if any) actually went well and which went south. What can you learn from these? What will you repeat next time, and what will you choose not to repeat?
Listen to your narrative and sleuth out the truth. Are you retelling the story of your mistake based upon untruths? Challenge yourself to lay down a negative bias and run through the facts — not your perceptions — of the situation. This is a good time to remove any assumptions you have made about what others are thinking of you. If you're struggling with this, ask trusted friends or colleagues — those who want to help you grow — who know the situation for their perspective.
Adopt a positive mindset. No matter how poorly you may feel about the mishap, remember that you have the choice to behave differently next time. Replace your negative, self-defeating thoughts with positive affirmations. Instead of, "I can't ____", figure out what you can do. Instead of "I always ___", try saying, "I can change by ____". Your words matter. Speak words which breathe positivity, hope, and success.
Stop victiming out. OK, so you messed up. We all have. If you find yourself playing the role of the victim, not only is it going to stunt your own growth, but you'll drive everyone else around you crazy as well. Instead, visualize yourself as victor. Again, you have the choice to change. Spend some time dreaming about what would it look like if you chose not to repeat the poor behavior. What are some ways you could do it differently next time? Describe what it would feel like to succeed. Take a moment to journal about this or talk to a trusted friend.
Apologize then move on. You can't keep beating yourself up for a past mistake–it only causes you and others to relive the pain over and over. Figure out who your mistake(s) hurt, and how, then go to them and do your best to apologize. Don't expect them to become your new best friend or immediately forgive you. They may not be ready to let it go, but offering a sincere apology will help you let it go.
Start snacking every day.  The change needed to move on from a mistake may seem overwhelming or daunting. Remember that small bites of large tasks are much easier to chew. Figure out one small thing you can to today to get started, and take small steps forward from there, every day. As Henry Ford once said, "You can't build a reputation on what you are going to do." Start now.
Find your superhero.  Who do you know who has made a mistake, yet bounced back with vigor and resiliency? Find successful people and talk with them, ask them questions about how they overcame their past to move past mishaps.
If you have a beating heart and breathe in and out each day, you're going to make mistakes. It's part of being human. As a result, you may find yourself in what seems to be a deep, dark pit. No need to stay there. Learn to tamp down the dirt and step up. Pick up your hat, and move on. Allow your errors motivate you toward better choices next time, becoming someone who is known for his/her persistence.
"Dreams don't work unless you take action. The surest way to make your dreams come true is to live them." ― Roy T. Bennett
"Hope deferred makes the heart sick."  — Ancient Proverb
Article contributed by Amy Sargent.
If you're human, you've most likely experienced the feeling of let-down when something you hoped for didn't work out. Maybe it was that perfect job you wanted but didn't get, or that relationship that finally seemed like the right one yet fell apart, or an offer you made on your dream house which wasn't accepted. Maybe it was the chagrin of watching your teammate get promoted instead of you. Whatever the reason for your disappointment, the feelings of despair that accompany it can wreak havoc on your soul.
Unfortunately, when disappointment hits, we tend to turn inward and allow our self-doubt to be triggered.  "What's wrong with me? Why does this always happen to me? It's because I am ____ (fill in the blank with your go-to negative quality)!" are just a few of the responses that may be going round and round in your head.
"There are some things in this world you rely on, like a sure bet. And when they let you down, shifting from where you've carefully placed them, it shakes your faith, right where you stand." ― Sarah Dessen
Though disappointment can be difficult, there's no reason to let it leave you disillusioned. If you're in the middle of a heart-sick event, here are some things you can do to help with the healing process:
Feel what you're feeling.  Instead of trying to stuff your emotions inside, or pretend you're not hurt, allow yourself to feel. Name the emotions you are feeling and accept them as part of the process. It's OK to let the tears flow. "Crying activates the parasympathetic nervous system and restores the body to a state of balance." (https://www.webmd.com/balance/features/is-crying-good-for-you#1). So grab the box of tissues and open the floodgates!
Write it out. Grab your journal and write about what went down. Include as many details as possible, and as you describe what happened, use "I" statements, telling the story from your perspective. Describe the feelings it evoked. Can you make a connection to what you felt and why you felt it? Write about that, too. Sometimes just getting it all down on paper can help you make sense of the event.
Talk it out.  If appropriate (and safe!), and your feelings are in control, you may want to have a conversation with those involved in the offense. Lay your judgments aside and try to have an open mind to their viewpoint. Try to use "I" statements when talking about the event ("When you said this, I felt…", etc.) and ask them questions for clarity. Avoid name calling, yelling, and finger-pointing. Remember the purpose of this conversation is to come to an understanding of both sides of the story.
Find a friend. Often it's helpful to have someone outside of the situation to talk to about the upset. Find a trusted friend, counselor or coach, to discuss your feelings. If you can, try not to defame the other person(s) involved, instead, focusing on the role you played in the situation. Having someone else listen, nod, and say "I see why you're feeling that way", can bring much comfort and assurance that you're OK.
But be careful with whom you talk to. It's one thing to find a trusted friend or counselor for support, but be wary of sharing the story over and over with everyone you meet, opening up the opportunity to trample upon those involved. There's no need to make the situation worse by spreading it around. You may think it makes the other person involved look bad, but it's really a negative reflection on yourself. Posting about it on social media, especially before your heart is healed, is probably not a good idea, either.
Try not to ruminate. It's easy to replay the scenario of disappointment over and over in your mind, which only will reproduce the negative feelings you're working through. It happened. Once. No need to keep reliving the event if it's not serving you well to go through it again and again. When you find yourself 'going there' in your mind, try moving your thoughts to something more uplifting.
Avoid always and never. When disappointment hits, it's easy to think "this always happens to me", or "this will never get resolved." If you can, eliminate these two words from your vocabulary and recognize that this particular instance is a one-time event. Instead, focus on possible positive outcomes.
Don't play the blame game. When we feel bad, blaming someone else for the incident can seem like an effective pain reliever. However, research says differently:  "Unlike other games, the more often you play the blame game, the more you lose." (https://www.psychologytoday.com/us/blog/fulfillment-any-age/201509/5-reasons-we-play-the-blame-game). This goes for yourself, too. Yes, own the role you played, but don't go down the road of letting blame turn into shame.
Accept that it happened.  What's done is done. Though you may wish you could roll back time and make it go away, accepting that it happened–and putting it in your past– will help you move forward. We all make mistakes — you do, others do, and we all are capable of hurting each other with our words and actions. Accepting that disappointment is a normal part of interacting with others can help relive the anger and resentment you may be feeling.
Choose your ending. Ask yourself, "How can this help me grow? What is one thing I can now do that I couldn't before the incident? What did I learn and what will I not repeat? How can this have a positive effect on my empathy? In a perfect world, what would my next steps look like?" Though the event is probably not one you would've picked out for yourself, you can choose how the story ends.  Brainstorm all possible positive outcomes, and if you're struggling to come up with any, ask a trusted friend for help. Sometimes those on the 'outside' can see the bigger picture and remind you of reasons why this may be a good thing in disguise.
Forgive — yourself and others. Easier said than done, I know, but deciding to move on will bring you the peace of mind you need and deserve. Forgiveness isn't about pretending it didn't happen, but letting go of the need to punish yourself or others for the wrongdoing. "To err is human, to forgive, divine." ― 
I get it. It's tough to experience disappointment. But we can do hard things. And the rewards of working hard to move through and on past your disappointment will be well-received.
"Disappointment will come when your effort does not give you the expected return. Failure is extremely difficult to handle, but those that do come out stronger."―Chetan Bhagat
Article submitted by guest author Ted Riter.
EXECUTIVE SUMMARY
The role of Chief of Staff continues to grow in corporate and nonprofit America. While the responsibilities for this role vary from organization to organization, within organizations, and even between predecessors and successors, there are common challenges across the board for chiefs of staff. This paper presents both challenges for those in this field and recommendations for success as a Chief of Staff.
THIS STUDY
The background information for this study was gathered through interviews conducted November 2018-February 2019 with over three dozen current and former Chiefs of Staff. These Chiefs of Staff were in long-established corporations, startups, nonprofits, government agencies, and family offices[1]. They were in diverse fields, including high tech, pharmaceuticals, philanthropies, and higher education. Most Chiefs of Staff had served in their position for 12-18 months. Some had transitioned to other roles within the same organization or started their own ventures. A small number of Chiefs of Staff saw themselves as "career" Chiefs of Staff. Most Chiefs of Staff filled this role for a Chief Executive Officer. Some filled this role for other Executives or an entire C-Suite.
THE CHIEF OF STAFF ROLE
Chiefs of Staff are inspired and inspiring professionals, dedicated to the success of their Executives and their organizations They are eager learners, selfless with their time and energy, and masters of navigating sensitive situations. And, they are often placed in this role with great hopes, but little guidance or support for self-development.
Though a universal job description for Chiefs of Staff does not exist, Prime Chief of Staff, a leader in this field, breaks down the role of Chief of Staff into the following six functions: [2]
The Goalkeeper – Manage and triage workflow of the executive. Prioritize, delegate, and complete work on behalf of the executive.
The Operator – Add structure and process for better communication within the office of the executive as well as across teams. Ensure activities are running efficiently.
The Implementer – Drive business priorities from start to finish. Execute special projects or initiatives on behalf of the executive or the organization.
The Integrator – Create cohesion among teams and departments. Connect the dots across the organization for improved alignment and engagement.
The Proxy – Act on behalf of the executive for greater visibility and accessibility. Prevent bottle-necking and promote decision-making when the executive cannot be present.
The Advisor – Serve as a strategic thought partner, sounding board, and confidante. Inform organization strategy and decision-making.
These six functions are helpful when conceptualizing the role of a new Chief of Staff. Those interviewed in the field had a less nuanced view and responded:
I manage the staff – the CEO included.
My goal each day is to help connect people to people, people to ideas, and people to purpose. I spend 90% of my time helping people understand the "why.
I do a lot of listening and "pealing back the onion." I'm the internal consultant/versatilist – I help every department scale.
I represent my CEO with special projects and make their life easier.
I am not chief of the staff, I am a chief connector
Chiefs of Staff routinely reported that their functions relied heavily upon both the needs of the Executive and their work and life experience. Mark Organ, Influitive CEO and thought-leader in the field of Chiefs of Staff, offers the following guidelines for hiring a Chief of Staff:[3]
A manager-level hire – This person would be responsible for typical administrative tasks like calendar management and booking travel, but he would also make important judgment calls on how the CEO should best spend her time and what meetings would be most valuable for her to attend.
A mid-career, director-level hire – This person may have 6-12 years of experience. He would be in charge of tasks like running town halls, preparing speeches and prepping the CEO for leadership meetings. He's unlikely to take on any strategic responsibilities, however.
An experienced VP-level executive – This person is already an experienced executive who's looking to become a CEO one day. She may meet with department heads to talk through goals and targets, and work on developing tactics for various parts of the business.
THE CHALLENGES
The Chief of Staff role is filled with challenges, some of which are unique to this position
Job Descriptions & Loneliness
Loneliness is not an uncommon experience for leaders. It often comes from a perception that they must "carry the burden" on their own. Chiefs of Staff report an added layer to this experience, often feeling that no one quite understands what they do in their organization.
In dozens of interviews, it was clear that day-to-day, no two Chiefs of Staff serve in the same role. Job descriptions vary greatly, and often do not even exist until long after the role is filled.
According to former Chief of Staff and author Tyler Parris, "…a chief of staff is a catch-all role, filled by someone with exceptional organizational and people skills, who handles all manner of tasks not covered by an existing member of an executive's leadership team or administrative staff."[4]
This difficult to define "catch-all role" can create confusion for executives, directors, and staff, especially when the role is filled for the first time.
Confusion around this role may result in pushback from those in the C-suite who see the Chief of Staff as a possible barrier to communication with the CEO. Staff might fear losing influence with the CEO and have uncertainty about their standing in the organization. This fear can easily be projected upon the Chief of Staff and lead to a creation of walls that hamper communication. Some staff members even outright express to the Chief of Staff, "I didn't think we needed you."
A consistent message from Chiefs of Staff, is that the most positive working relationships are based upon mutual agreements rather than expectations. One former Chief of Staff knew it was time to leave the role when it became clear that the CEO's expectation was an 80/20 split between directly supporting the CEO and project management, while the Chief of Staff envisioned it as a 50/50 split.
Chiefs of Staff recognize that they have no real peers in their organization, unless they are in a larger setting with multiple Chiefs of Staff. The comradery that is often experienced in other positions may therefore be absent for Chiefs of Staff. A Chief of Staff for a Family Office shared that it "often feels like I'm on an island – it's unlike any other job." And, because of this isolation, one admitted, "I'm very frustrated. I don't know how long I will be able to stay here."
Even those Chiefs of Staff who excel in their position might feel unseen. One reported: "It's very lonely. Because I'm so good at what I do, they don't even see what I'm doing." Another said, "I feel not seen and not appreciated."
Many Chiefs of Staff spoke of the tremendous amount of privileged information they hold. This responsibility often makes it difficult to find colleagues and loved ones to confide in and count on for full support without breaking confidentiality. And, in fact, some Chiefs of Staff reported that their partners "know too much that is probably confidential."
One Chief of Staff confided, "My CEO might be doing things that are unethical and I'm not sure what I can do about it."
Social and Emotional Intelligence & Overwhelm
While the Executive might be a passionate leader with a big vision, the Chief of Staff often serves as a counter balance.
One Chief of Staff reported, "My job is to be an observer with my emotions removed, and then show what I see to the CEO, who cannot remove their emotions."
This facility for social and emotional intelligence is critical for the success of a Chief of Staff, and yet not a skill that comes naturally to all in this role. As defined by the Institute for Social + Emotional Intelligence, "Social and emotional intelligence is the ability to be aware of our own and others' feelings – in the moment – and use that information to lead yourself and others" [5]
Some Chiefs of Staff, lacking these skills, commented:
I internalized all my frustrations and then I changed the way I did things. For instance, I stopped bringing many things to the CEO.
I'm a people pleaser, so difficult conversations are a big challenge.
I have a hard time initiating the conversations and then letting them go.
I get frustrated because I see the change but am not able to do anything about it.
I'm often the least experienced person in the room and this kills my confidence.
Many of the Chiefs of Staff who struggled with social and emotional intelligence, reported feelings of overwhelm and burnout:
I sometimes work 90-hour weeks and rejoice when it's down to 60.
I recently took my first vacation in 4 years.
I don't know how long I can continue here.
A Chief of Staff has to thrive in chaos, and I don't know if I can anymore.
I have no time for my own health and relationships, let alone personal development.
This toll of overwhelm might be a surprise for some in an organization. Some Chiefs of Staff report that others see their travel schedule with an Executive or a fancy restaurant reservation and imagine glamorous and exciting opportunities not afforded to everyone. While travel can be to exciting places and access to the Executive enviable, this is by no means vacation, and most Chiefs of Staff express a desire to curtail their travel and spend more time at home.
One Chief of Staff offered, "I am envied by many because it looks fun. At the end of the day, it's not a glamorous thing. I'm one of the hardest working people in the organization."
Chiefs of Staff leave their position for many reasons, including acceptance of a predetermined tenure end-date, and following bigger dreams. However, many are burned out with no more to give in this position and gratefully move on to other positions in the current or different organizations.
SOLUTIONS
Most of the Chiefs of Staff interviewed self-identified as "successful" in their roles:
They are fully supportive of their Executive.
They feel supported by their Executive.
And, they believe they are helping the overall success of their organization.
And yet, even many of the successful Chiefs of Staff expressed a need for more support. With this added support, the role of Chiefs of Staff will continue to grow and benefit organizations across the globe.
Fuzzy Job Descriptions
Creating a job description for a Chief of Staff, especially for the first person to fill this role, is both challenging and worth the effort.
In addition to the measurable responsibilities for a Chief of Staff, the hallmark of a good Chief of Staff-Executive relationship is one built on trust. A high level of trust enables the Chief of Staff to predict the Executive's behavior, understand the decision-making process, and allow the Executive to focus on the biggest priorities.
Recommendations to Build Trust:
Create measurable outcomes and goals from the beginning: One Chief of Staff suggested making a list of the top 5 tasks for the week and delegating everything else.
Schedule private time for direct communication: One Chief of Staff recommended undisturbed meeting time one to two times per week to give the Executive peace of mind so they can focus on what is most important for them to be doing.
Practice vulnerability: Vulnerability is not typically welcomed in the workplace because it is associated with weakness. However, vulnerability is an extraordinarily powerful tool for building trust in any relationship, including between an Executive and Chief of Staff.
There are many exercises for safely expressing vulnerability. The simplest practice is to admit and own mistakes without assigning blame to others.
Loneliness
Since there is unlikely to be peer support for Chiefs of Staff within an organization, find those who "get it."
Recommendations to Alleviate or Prevent Loneliness
Join an established Chief of Staff network: New opportunities for connection are being created through the efforts of Prime Chief of Staff and a current Chief of Staff herself, Caroline Pugh. Together, they are hosting events around the country and have created an online community of practice[6]
Create a Chief of Staff network: As the role increases in the business world, there are more and more opportunities to find or create a local network with Chiefs of Staff from all sectors of the workplace. Formality is not necessary.
Find a mentor: Chiefs of Staff are generous with their time and energy even when they have moved on to other roles, and they are often open to mentoring others.
Social and Emotional Intelligence
Daniel Goleman, a pioneer in the field of social and emotional intelligence, teaches that leadership is based primarily (85%) on emotional intelligence and (15%) on IQ. Fortunately, emotional and social intelligence are also skills that can be honed through training.
There are four areas of concentration that can be trained for Chiefs of Staff to excel in their positions:[7]
Self-awareness – knowing your internal states, preferences, resources and intuitions.
Self-management – managing one's internal states, impulses and resources.
Social awareness – awareness of others' feelings, needs and concerns.
Social skills / relationship management – ability to create desirable responses in others.
Many Chiefs of Staff have a very high level of social and emotional intelligence. They report:
I'm good at learning new skills.
I'm fearless when it comes to failure – I hop into the ringer.
I'm not afraid to put out a shitty first draft; zero to one is easy for me.
I am very often the youngest person in the room and try to make age irrelevant in a meeting.
I like to sit in the back of the room and take it all in.
Recommendations to Build Social and Emotional Intelligence
Hire a coach: The coaching industry is growing even faster than the Chiefs of Staff field. Good coaches might have good answers to a Chief of Staff's questions. The best coaches will have good questions to a Chief of Staff's answers.
Budget time and funding for professional development: Training pays dividends. The best professional development has a component geared for Executives as well as Chiefs of Staff.
Overwhelm
Overwhelm can be a result of fuzzy job descriptions, loneliness, and poor social and emotional intelligence skills. And, there are practices to prevent overwhelm on and off the job.
Recommendations to Alleviate or Prevent Overwhelm:
Practice self-care: Physical exercise, meditation, healthy eating, and time off might sound trite. However, they are recommended by every successful Chief of Staff interviewed for this report.
Practice embodied leadership: Our bodies are excellent teachers if we are attuned to them. However, we spend most of our day in our heads. Through training in embodied practices that stretch our nervous system, Chiefs of Staff can better hold the disruption and stress of the day.
Train for clear communication: Difficult conversations are inevitable in any leadership position. Learning clear communication skills is an art form that will be of benefit both inside and outside the organization.
RESOURCES
 Books Recommended by Chiefs of Staff (with some surprises in the mix):
Being You, Changing the World by Dain Heer
Chief of Staff: The Strategic Partner Who Will Revolutionize Your Organizationby Tyler Parris
Daring Greatly and Dare to Lead by Brené Brown
Difficult Conversations by Bruce Patton, Douglas Stone, and Sheila Heen
Discover Your True North by Bill George
Man's Search for Meaning by Viktor Frankl
Playing Big: Find Your Voice, Your Mission, Your Message by Tara Mohr
Powerful: Building a Culture of Freedom and Responsibility by Patty McCord
Principles: Life and Work by Ray Dalio
Radical Candor: Be a Kick-Ass Boss Without Losing Your Humanity by Kim Scott
Resilient: How to Grow an Unshakable Core of Calm, Strength, and Happinessby Forrest Hanson and Rick Hanson
The 7 Habits of Highly Effective People by Stephen Covey
Thinking in Bets: Making Smarter Decisions When You Don't Have All the Factsby Annie Duke
Tiny Beautiful Things: Advice on Love and Life from Dear Sugar by Cheryl Strayed
The Undoing Project by Michael Lewis
Your Oxygen Mask First: 17 Habits to Help High Achievers Survive & Thrive by Kevin N. Lawrence
Books Not Yet In Print
In addition to recommending books, some Chiefs of Staff envision writing the following:
How To Do It All – Including taking care of yourself
I'm A Chief of Staff…Now What?
Paving the Way for Process
The Story of Creating This Place: Things that seemed so big, but in the end are pretty small
Things That Make Sense But Don't Make Sense
FOR FUTURE CONSIDERATION
An Unexpected Finding
One of the unexpected findings of this study is that many Chiefs of Staff experienced difficult childhoods or other challenges in their formative years. Though this paper cannot make a direct link between a difficult childhood and success as a Chief of Staff, it is an interesting area for further exploration. When questioned about specifics, these Chiefs of Staff confided they were often the ones who mediated family disruption: Arguments, divorce, death, illness, crisis. Perhaps, the experience navigating these challenging situations made it easier to step into the Chief of Staff role and mediate the high stakes, big egos, and charged energy of the workspace.
Transitioning Into and Out of the Chief of Staff Role
As the role of Chief of Staff grows outside of government, it is becoming seen as a stepping stone to higher leadership positions.[8] Though a great proving ground for numerous C-Suite and VP positions, the transition is often not seamless. There is a training opportunity both in the time before stepping into the Chief of Staff role and upon exiting. There is also an opportunity for addressing the emotional impact of transitions felt by Executives and Chiefs of Staff as the relationships come to an end.
CONCLUSION
Chiefs of Staff are proving to be invaluable assets for Executives in business and nonprofit organizations, just as they have been for many years in the government and military. Those who participated in this study were smart, talented, energetic, and motivated for success. They were great ambassadors for their Executives, their organizations, and their roles as Chiefs of Staff.
As this position becomes more common, it is important to address the challenges unique to Chiefs of Staff and offer appropriate training and coaching to ensure continued success for both the role and for those who serve in these positions.