Article submitted by Amy Sargent
The U.S. election has been a source of worry and stress for many around the world, and tensions and tempers are flaring. It's as if our society has lost its manners and sense of decency in how to treat others. Those guiding words we heard our moms say back in elementary school, "If you don't have something nice to say, don't say it", have flown out the window. Families and friends are destroying relationships over differences of political viewpoints left and right, and spouting loudly about it on their social media pages. Name calling, insults, and degrading others for their opinions has become par.

It's completely understandable that emotions are running high. There is a lot at stake and the issues on the table will have an impact on life as we know it. Feelings like fear, frustration, isolation, anger, dread, confusion, and even disgust are OK. We are wired as humans to feel emotions based upon what we're experiencing, so know the emotions you are feeling are completely normal. What's not OK is choosing to behave in a way which contributes to the division.

Which brings me to the point of this article: it is important we plan now how we will respond to tonight's results. The outcome may or may not land in our favor. If we wait to see how we're feeling, then react, our responses have a good chance of being a little over the top, and hurtful, causing more harm than help. And more harm is the last thing our country needs right now.
"But feelings can't be ignored, no matter how unjust or ungrateful they seem."
― Anne Frank
However, these poor reactions aren't entirely our fault.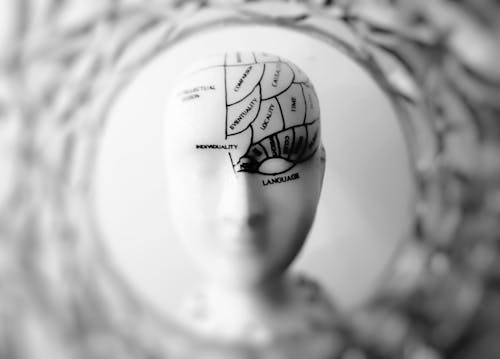 Our brains are wired to respond to strong emotions in a way that keeps us safe. When we experience stimuli, there is a part of the brain called the amygdala which acts as a filter of sorts and decides if the emotions we feel require us to enact immediate action for protection. It's that fight, flight, or freeze response we experience when a particular emotion hits hard and fast. If the amygdala gets flooded with emotions, it releases a cascade of chemicals into our bodies, and we experience what Daniel Goleman coined as an "amygdala hijack". [https://hbr.org/2015/12/calming-your-brain-during-conflict]. The brain perceives danger, so the amygdala hijacks the cortex, the reasoning part of our brains, enabling us to fight, "flight", or freeze, in the moment, to keep us safe. Imagine stepping out into the street then suddenly noticing a car is speeding in your direction. It's not a great time to reason through all the options — "Hmmm, should I stay here, or move forward, or maybe step backward?" In that situation, taking time to process all the options would be ridiculous. We need to take action immediately, and thanks to the amygdala, we can.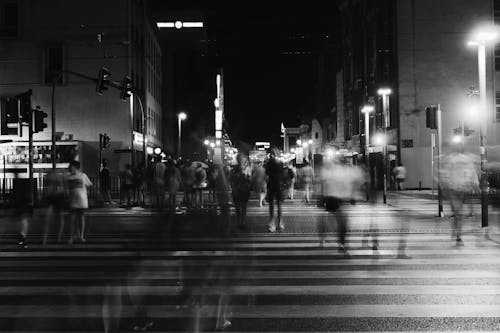 The problem though, is that the amygdala doesn't always make a clear distinction between real danger and perceived danger. Here's an example. When someone posts something we don't like or agree with, on their social media page, and we feel a flood of negative emotions, the amygdala may perceive that as a real danger. In an instant, we think we have to take action. That's when we shoot off that hurtful text or smart-mouth post to "protect" ourselves, the action that drives us later, as we lie in bed that night, to think, "Ugh, why did I say that?" Was that truly a dangerous situation? Not really. But we sure reacted like it was.
Think back on the last time you felt really, really angry. How did your body respond? Maybe your hands began to shake or you felt unsteady, or experienced a burst of energy where you wanted to punch a wall or scream at someone. Maybe you felt nauseous, your stomach churning, or maybe your heart raced. Maybe your throat got dry, or your arms went numb. Learning to recognize our unique physical symptoms of an amygdala hijack can help us act instead of react when our emotions flood, and save us from the heartache of regret that often accompanies poor behavior.
So think ahead to tonight. Depending upon the outcome, do you foresee you'll be feeling some strong emotions? "Of course!", you're thinking. Maybe just by me asking that you already feel those triggers brewing. That's good. Take a moment, now, to think through the possible outcomes of this evening and how you might feel. Which outcome will trigger you most? How will it trigger you? What will it feel like in your body? Why will it trigger you? And as you foresee the responses of others, what words might someone say which will most set you off? Which news stations will make you the crankiest? Who in your peer group will be the most annoying?
Now, consider another option. No matter the outcome, what if you could choose how you feel when you hear the results? What if you could choose how you respond, what you say, and what you do? What if you could consider how would you like to feel when you lay down in bed tonight, no matter the circumstances, and how you would like to respond? And what if you could actually make that happen?
"Attitude is a choice. Happiness is a choice. Optimism is a choice. Kindness is a choice. Giving is a choice. Respect is a choice. Whatever choice you make makes you. Choose wisely."
― Roy T. Bennett
Though it may be normal for our body to react instead of act when we are triggered, there are things we can do to slow down and allow stimuli to pass through the amygdala and into the cortex where we can make decisions which make a lot more sense…and will serve us and others better in the long run. Here are a few to try:
Count to six (or sixteen, or sixty!) and allow the signal to move from the amygdala to the cortex so 'reasonable responses' can occur. If needed, literally count out loud, saying each number clearly and distinctly, focusing on the numbers rather than the stimuli.
Take deep breaths. Deep breathing acts as a soothing mechanism to 'calm our nerves'. Fill the lungs with oxygen and release it slowly, then repeat, until the fight, flight, or freeze signals dissipate.
Change your scenery. In moments of hot emotions, the brain needs a fresh perspective. If possible, get up and go outside. Move to a different room. Pick up a book, turn on a favorite podcast, leaf through a magazine, anything to distract the brain (just for the moment) to give it time to get to a 'cooler' place.
Get some exercise. Physical movement floods the body with 'feel-good' endorphins which can boost our mood.
Acknowledge feelings. Emotions are vital intel as to what is going on inside. Stifling or stuffing down feelings only pressurizes them to explode later. Name the feelings and be specific. Determine the why behind them. Then thank them for letting you know something is off.
Reason with yourself. Are there facts which support the hot thoughts? Jot them down, and evaluate if they are truly the facts or fiction. Try using a tool such as the "Thought Log" to better process these heated emotions and thoughts.
Talk it out. We all could use someone to talk to when we're upset. Maybe it is a close friend, family member, or a coach or counselor. Verbally processing the hot emotions and can slow down the hijack, especially if you choose someone who can remain neutral. Be careful, though, not to ruminate on the negative over and over. Talk it through then move forward.
Do something that brings joy. In the moment, we won't feel like doing something fun. Oddly, there is something about us that seems to enjoy feeling miserable at times. But even when negativity is present, so is positivity. Remember that it's not all bad. Getting out and doing something you enjoy can have a powerful impact on the negativity.
Don't wait until tonight to see how you feel, then react. Now, before those hot emotions flare up, think through how you'd like to respond. What could you do to build up instead of tear down? What could you do to connect instead of disconnect? What could you do to be a part of our one nation, under God, indivisible?
"I don't want to be at the mercy of my emotions. I want to use them, to enjoy them, and to dominate them."
― Oscar Wilde
I know, it sure would feel good to react based upon emotions. Letting our feelings take the steering wheel is a lot easier and, in the moment, seems to make us feel better. Poor behavior can feel temporarily satisfying. But what the world needs now is long term solutions, and our choices can be a part of that.
Each of us has the power, and responsibility, to manage our behavior and our relationships to unify our great nation, no matter how we're feeling. We can use our emotions to empower us to make sound choices, rather than being slaves to them.
So if you sense tonight's results will be a trigger for you, no shame, and welcome to the human race. Own it and plan your response ahead of time, before your emotions get the best of you.